Regular price
€0,00 EUR
Sale price
€35,00 EUR
Unit price
per
Sale
Sold out
Product Inventory
loading..
Pássaro incontornável do imaginário nacional, a andorinha é típica de uma casa portuguesa, com certeza. Em bando de cerâmica com assinatura Bordallo Pinheiro - que as tomou quase como sua imagem de marca -, numa parede caiada, ou refugiada num ninho no canto da varanda, a sua primavera, estação da qual são símbolo, migra das memórias para uma revista - que são duas. A Vogue Portugal e a GQ Portugal, além de se aliarem num único objeto de desejo, unem-se à Bordallo Pinheiro para um pack que materializa a capa desta edição "Happy together, Standing Together".*
Ficha técnica
Coleção: Andorinhas
Tipo de produto: Bordallo Pinheiro - Arte Bordallo
Características Distintivas: Elementos pintura à mão
Material: Faiança
Comprimento: 155mm
Largura: 125mm
Altura: 50mm
*Pack inclui andorinha em cerâmica Bordallo Pinheiro + edição Vogue Portugal "Happy Together" + cover-size poster "Do you buy a magazine just for the cover?".
-
Symbol of Portuguese lifestyle, the swallow is a bird we've grown to see within houses all around the country. Flying together on a white wall (Bordallo Pinheiro made these ceramic objects like a signature item) or making their nests on the upper corner of a random balcony, this month, spring (which swallows are a symbol of) migrate from your memories to a magazine - which, actually are two in one. Vogue Portugal and GQ Portugal, besides uniting into one must-have object, are joined by Bordallo Pinheiro in a pack that flies off this "Happy Together" issue's cover.
Specifications

Collection: Swallows
Product type: Bordallo Pinheiro - Arte Bordallo (Art)
Distinctive Characteristics: Hand Painted Complements
Material: Earthenware
Length: 155mm
Width: 125mm
Height: 50mm


*Pack includes ceramic swallow by Bordallo Pinheiro + Vogue Portugal's issue "Happy Together" + cover-size poster "Do you buy a magazine just for the cover?".
English version available on selected articles through QR codes
Shipping information
Share
View full details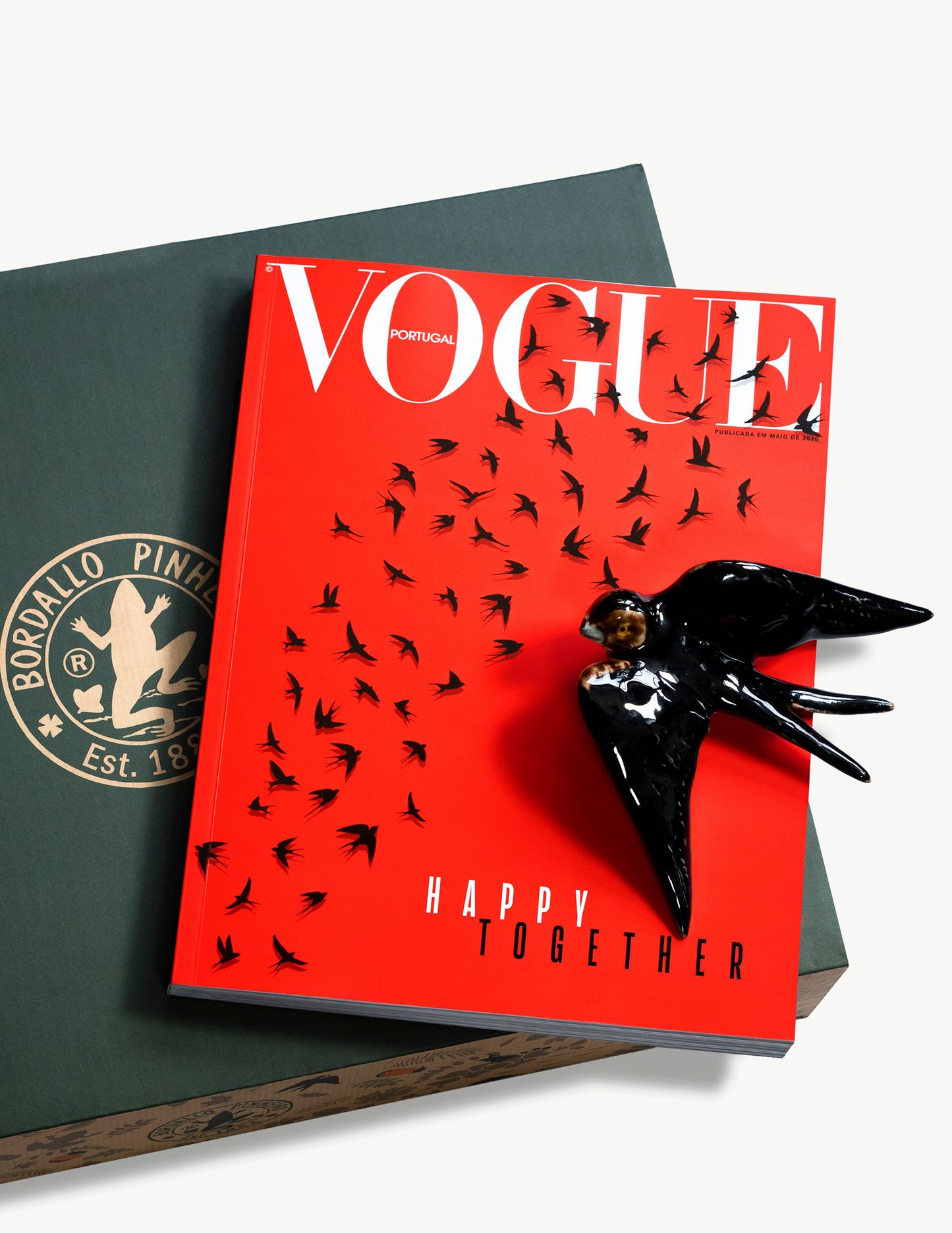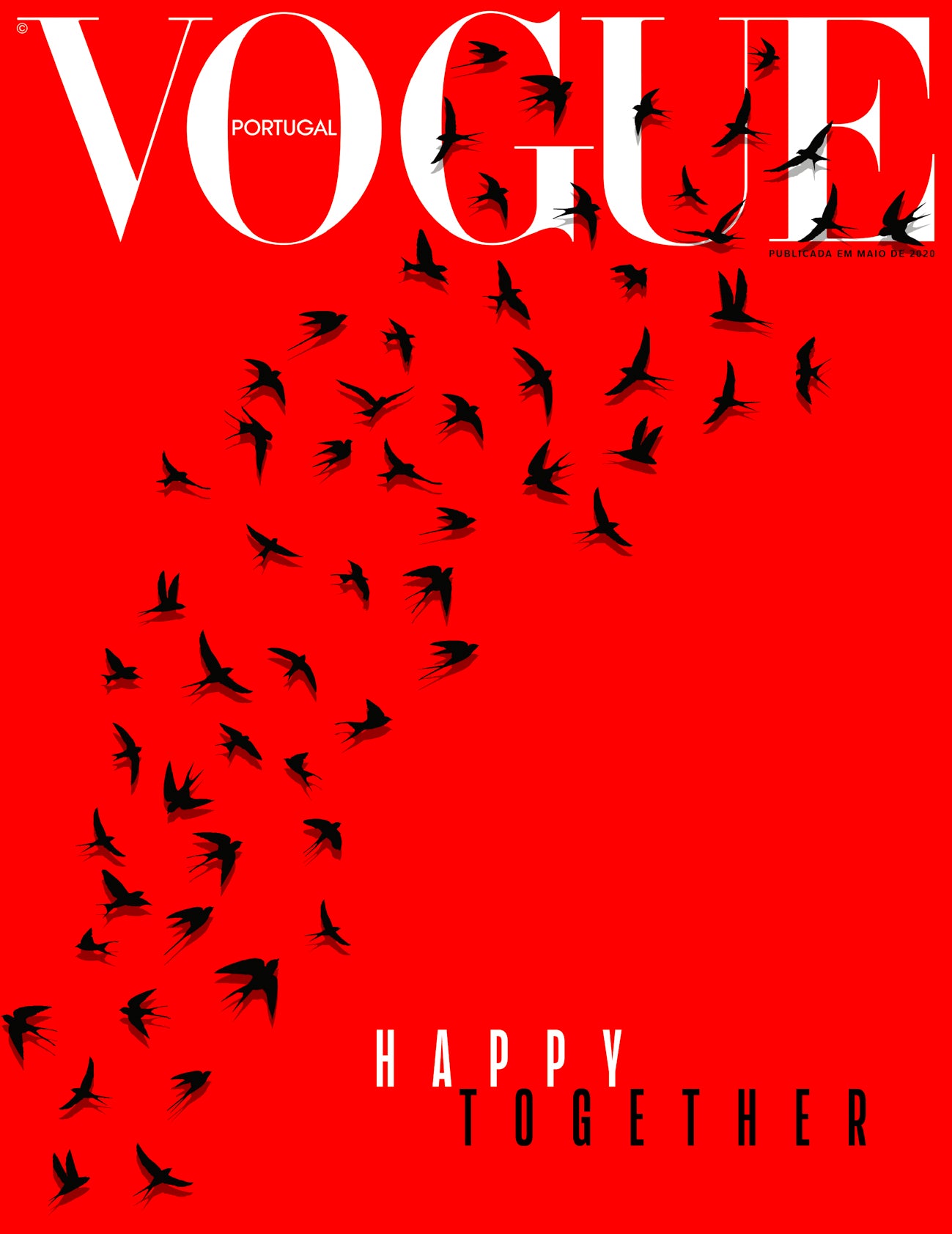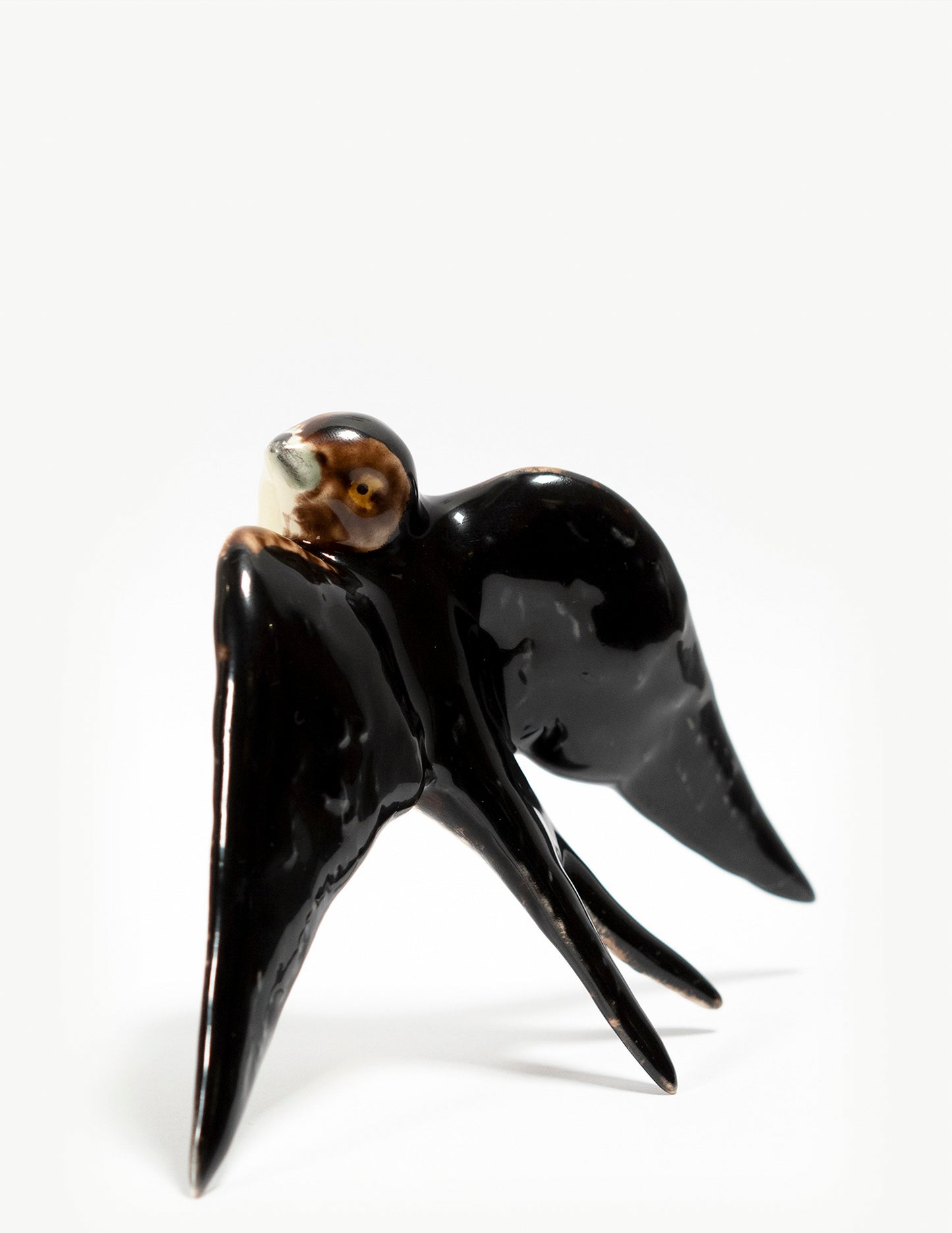 Shipping
Delivery rates are calculated at checkout based on order weight, size and value. 
Free shipping applies to:
Portugal and Spain mainland on orders over €15.
Alternatively, we offer free Click and Collect for those based in Lisbon. 

We ship worldwide. If there are no available shipping rates for your address, please contact us.
-- PT --
Custos de envio calculados no checkout, baseados no peso, volume e valor da encomenda. 

Portes grátis para: 
Encomendas de valor superior a 15€ para Portugal e Espanha continentais. 
Em alternativa, oferecemos recolha gratuita em Lisboa, na nossa loja.

Fazemos envios para todo o mundo. Se não conseguir enviar para a sua morada, por favor contacte-nos.