Regular price
€0,00 EUR
Sale price
€10,00 EUR
Unit price
per
Sale
Sold out
E um novo ano não se faz sem um dos direitos humanos mais básicos e abrangentes e pertinentes da atualidade: respeito. Por si, pelo próximo, pelo mundo. Conquistar respeito, dar-se ao respeito, impor respeito, respeitar... a edição de janeiro coloca em prática este Vogue Value que não é novo, mas também todos os outros valores que a Vogue Portugal sempre privilegiou. Da diversidade à criatividade, deixe que janeiro dê o mote para todos os meses do ano: RESPECT 2020. 
And a new year can't go forth without one of the basic human rights: respect. For you, for other, for the world. To respect and be respected. January issue is all about reiterating one of our recurring #voguevalues, but also all the others Vogue Portugal thrives to include always. From diversity to creativity, may January give you the motto for all months to come: RESPECT 2020. 
Shipping information
Share
View full details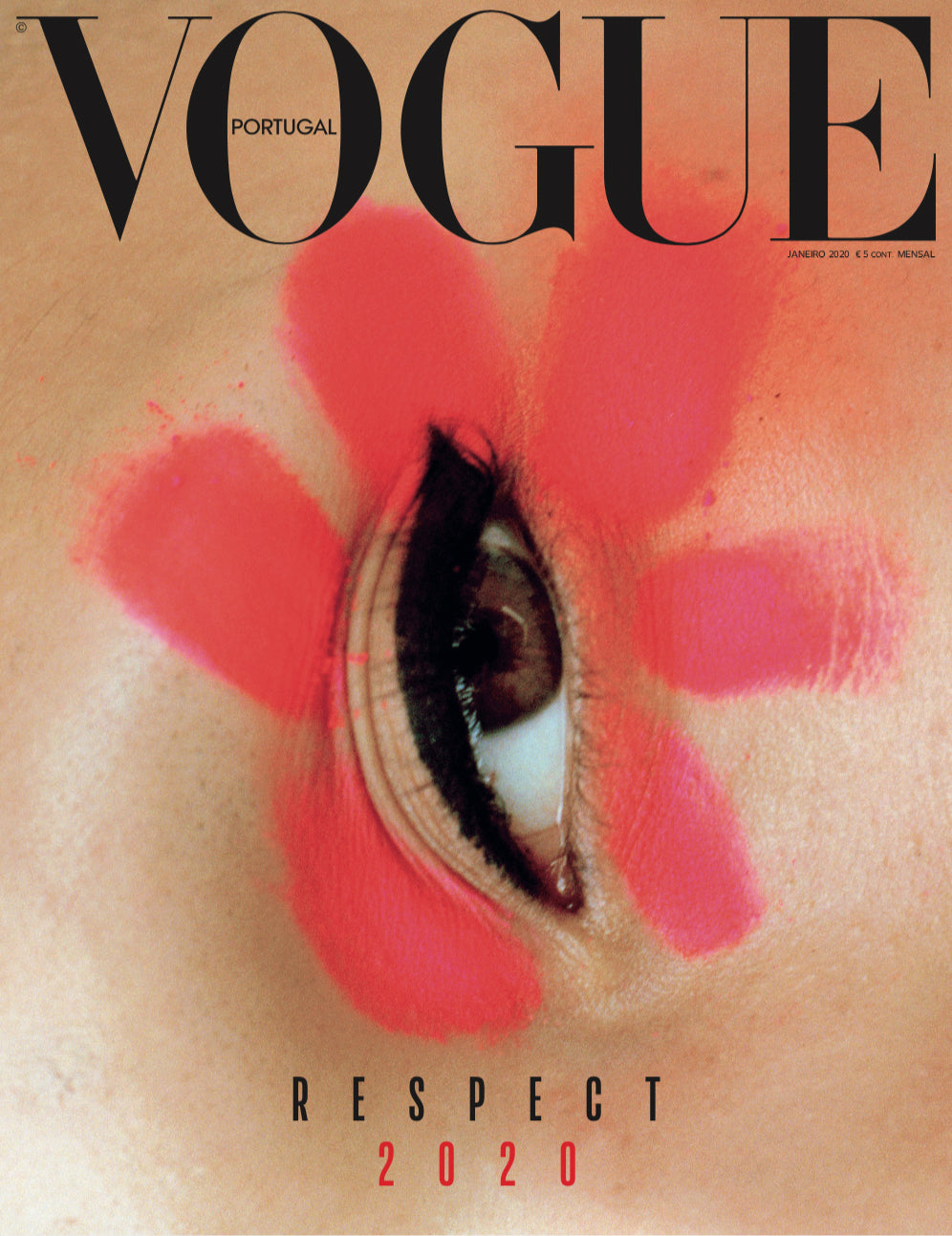 Shipping
Delivery rates are calculated at checkout based on order weight, size and value. 
Free shipping applies to:
Portugal (mainland and islands) and Spain mainland on orders over €20.
Not available to subscriptions. 
Alternatively, we offer free Click and Collect for those based in Lisbon.

We ship worldwide. If there are no available shipping rates for your address, please contact us.
-- PT --
Custos de envio calculados no checkout, baseados no peso, volume e valor da encomenda. 

Portes grátis para: 
Encomendas de valor superior a 20€ para Portugal (continente e ilhas) e Espanha continental.
Não aplicável nas subscrições. 
Em alternativa, oferecemos recolha gratuita em Lisboa, na nossa loja.

Fazemos envios para todo o mundo. Se não conseguir enviar para a sua morada, por favor contacte-nos.