Regular price
€0,00 EUR
Sale price
€50,00 EUR
Unit price
per
Sale
Sold out
Product Inventory
loading..
"Viajamos para nos perdermos; e viajamos para nos encontrarmos". As palavras da diretora Sofia Lucas são a sinopse perfeita para uma edição da Vogue Portugal dedicada às viagens, em todas as suas formas e dimensões: no espaço, no tempo, na imaginação. Uma revista que é não só um itinerário repleto de escalas em temas que, em si, também nos fazem viajar, mas também uma bússola, para que nela, algures, também encontre o seu rumo. The Voyage issue, nas bancas e em Vogue.pt/shop. Capa 04 de 04.
 Apenas 100 examplares.
---

"We travel to lose ourselves; and we travel to find ourselves." The words of editor in chief @Sofia.slucas are the perfect synopsis for an issue of Vogue Portugal dedicated to traveling, in all its forms and dimensions: in space, time, imagination. A magazine that is not only an itinerary full of stopovers on topics that, in themselves, also make us wander, but also a compass, so that in it, somewhere, somehow, you may also find your way. The Voyage issue, at Vogue.pt/shop. Cover 04 of 04.
Only 100 copies.
Shipping information
Share
View full details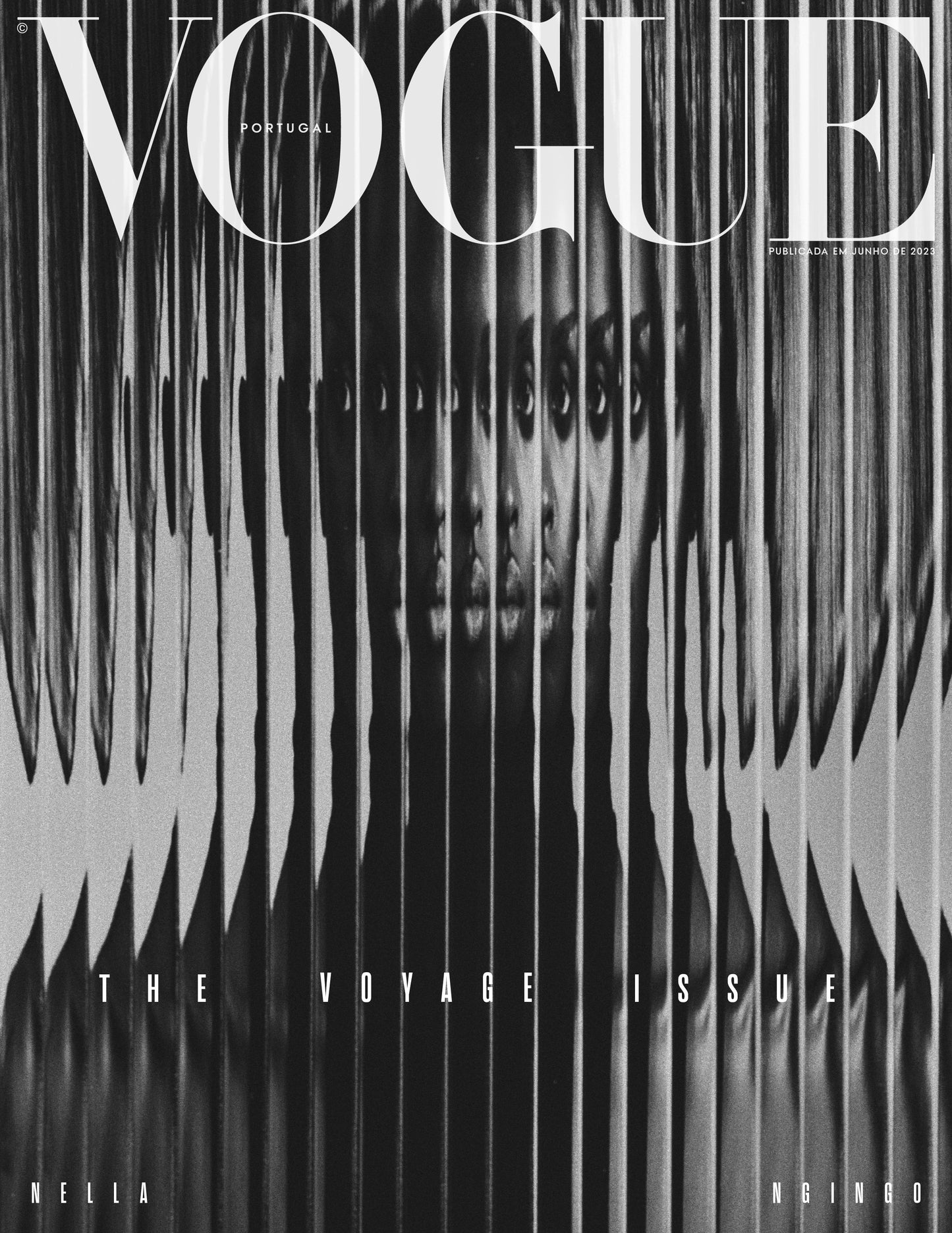 Shipping
Delivery rates are calculated at checkout based on order weight, size and value. 
Free shipping applies to:
Portugal and Spain mainland on orders over €15.
Alternatively, we offer free Click and Collect for those based in Lisbon. 

We ship worldwide. If there are no available shipping rates for your address, please contact us.
-- PT --
Custos de envio calculados no checkout, baseados no peso, volume e valor da encomenda. 

Portes grátis para: 
Encomendas de valor superior a 15€ para Portugal e Espanha continentais. 
Em alternativa, oferecemos recolha gratuita em Lisboa, na nossa loja.

Fazemos envios para todo o mundo. Se não conseguir enviar para a sua morada, por favor contacte-nos.