Regular price
€0,00 EUR
Sale price
€0,00 EUR
Unit price
per
Sale
Sold out
"Vivemos uma cultura de 'good vibes only', fomentada pelas redes sociais, que amplificam o desejo de mostrar que estamos sempre bem e felizes, mesmo quando não é verdade," escreve Sofia Lucas, diretora da Vogue Portugal. Esta edição remete para essa luz que desejamos ter nas nossas vidas, mas não esconde as sombras que também dela fazem parte.

---


"We live in a 'good vibes only' culture, encouraged by social media, that amplifies the desire to show that we're always happy and well, even when that isn't the truth," writes Sofia Lucas, Vogue Portugal's editor in chief. This edition harkens back to that light we wish to have, but it doesn't hide the shadows that are part of life.
Shipping information
Share
View full details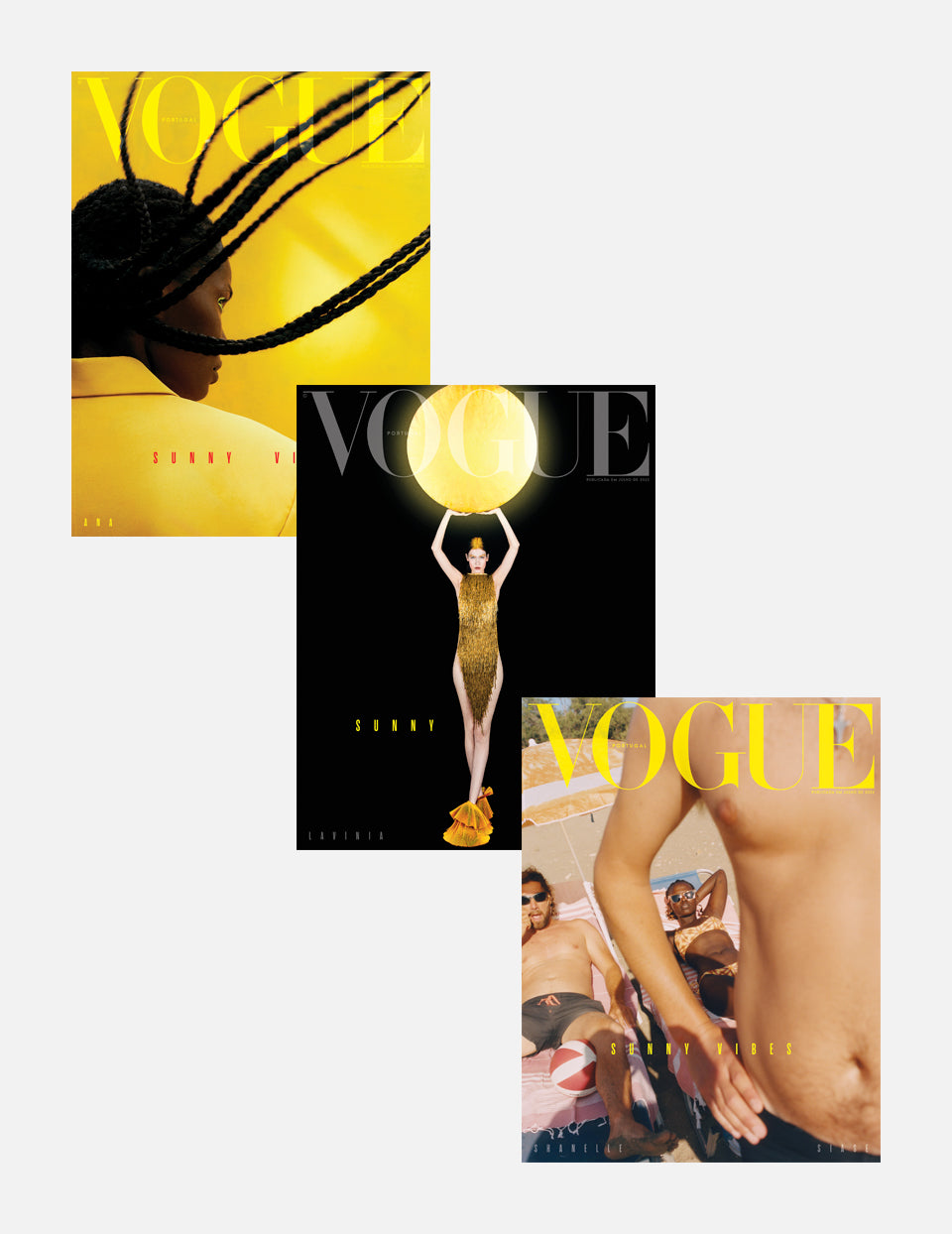 Shipping
Delivery rates are calculated at checkout based on order weight, size and value. 
Free shipping applies to:
Portugal (mainland and islands) and Spain mainland on orders over €20.
Not available to subscriptions. 
Alternatively, we offer free Click and Collect for those based in Lisbon.

We ship worldwide. If there are no available shipping rates for your address, please contact us.
-- PT --
Custos de envio calculados no checkout, baseados no peso, volume e valor da encomenda. 

Portes grátis para: 
Encomendas de valor superior a 20€ para Portugal (continente e ilhas) e Espanha continental.
Não aplicável nas subscrições. 
Em alternativa, oferecemos recolha gratuita em Lisboa, na nossa loja.

Fazemos envios para todo o mundo. Se não conseguir enviar para a sua morada, por favor contacte-nos.