Regular price
€0,00 EUR
Sale price
€10,00 EUR
Unit price
per
Sale
Sold out
Product Inventory
loading..
This issue of Vogue is about the power of sound and music, in a score written in words and images... the soundtrack that will accompany the reading is on your side. The choice can be one or several songs of your life, or simply the sound of silence, interrupted only by the sound of the turning of each page… Because the rest is always silence. Cover 02 of 02
All texts in English through QR codes on each article.
---
Esta edição da Vogue é sobre o poder do som e da música, numa partitura escrita em palavras e imagens... a banda sonora que acompanhará a leitura fica do seu lado. A escolha pode ser uma ou as várias músicas da sua vida, ou simplesmente o som do silêncio, interrompido apenas pelo som do virar de cada página... Porque o resto é sempre o silêncio. Capa 02 de 02
Special pack*
It's been how long since you last listened to an oldie mixtape? The digital playlists may have killed the term, but not the concept, and there's no better mix than the one you find on our Vogue issue dedicated to Music - now available to purchase in a special pack that includes a limited edition box inspired by those countless vintage cassettes (as many as our moods) plus a cover-size Hope poster (because where there's music, there's hope).
--
Há quanto tempo não ouve uma mixtape? As playlists digitais podem ter mudado o termo, mas não o conceito, e não há melhor seleção que a dos conteúdos da nova Vogue dedicada à música - que pode adquirir num pack especial que inclui uma embalagem de edição limitada inspirada nas cassettes vintages que viram as nossas inúmeras mixtapes (tantas quanto os nossos moods) e ainda um poster Hope (porque enquanto houver música, há esperança).
English version available on all articles through QR codes
Shipping information
Share
View full details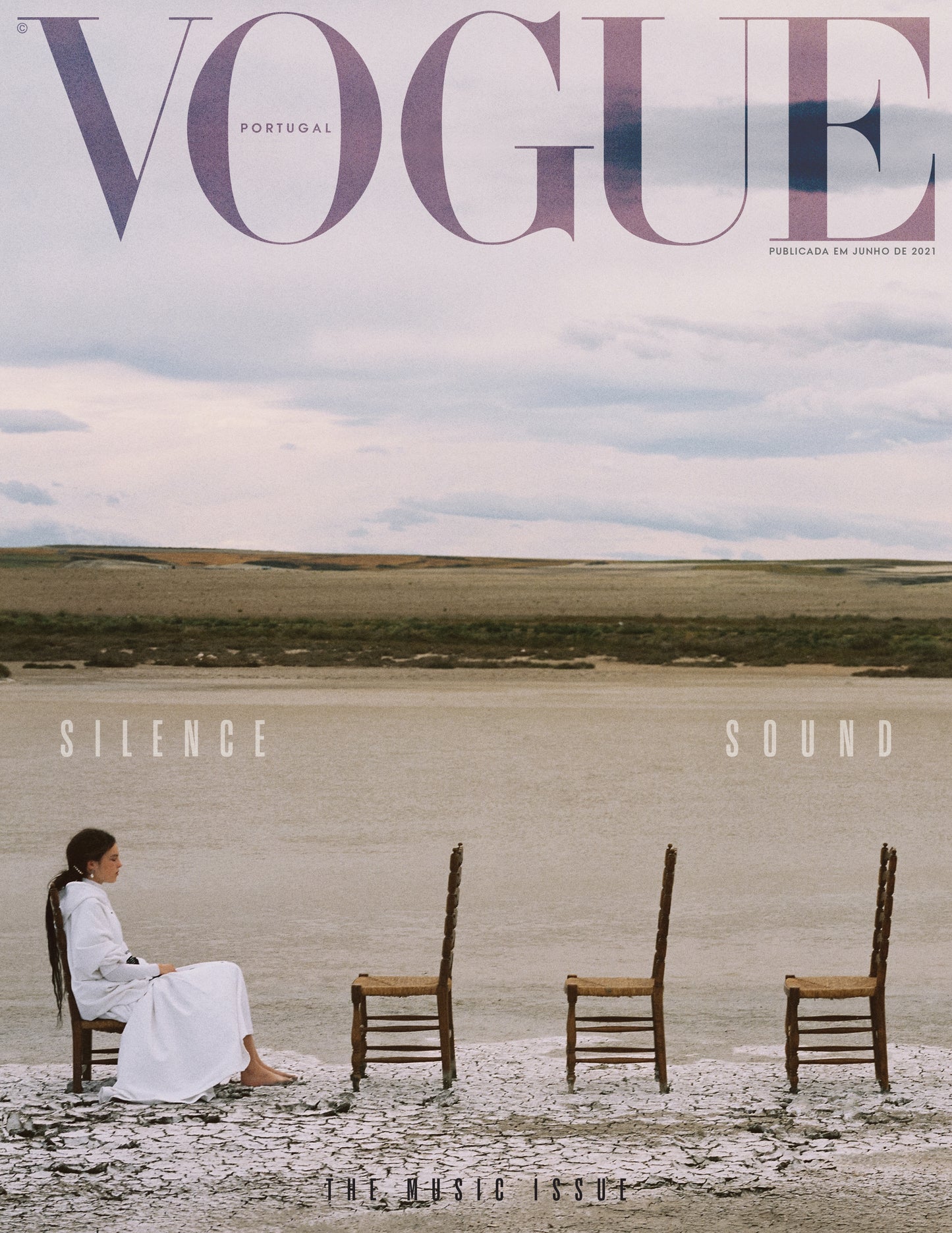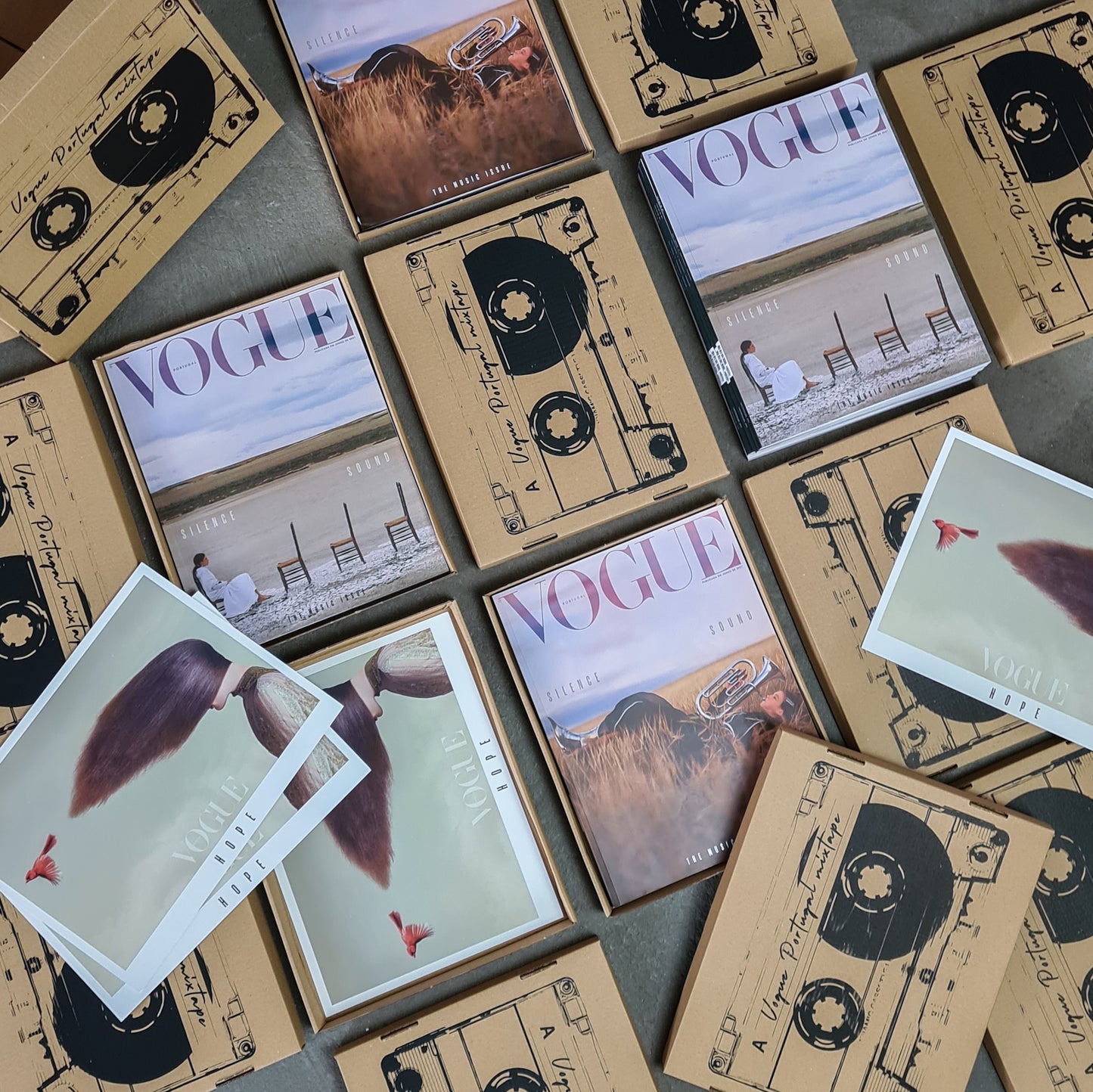 Shipping
Delivery rates are calculated at checkout based on order weight, size and value. 
Free shipping applies to:
Portugal and Spain mainland on orders over €15.
Alternatively, we offer free Click and Collect for those based in Lisbon. 

We ship worldwide. If there are no available shipping rates for your address, please contact us.
-- PT --
Custos de envio calculados no checkout, baseados no peso, volume e valor da encomenda. 

Portes grátis para: 
Encomendas de valor superior a 15€ para Portugal e Espanha continentais. 
Em alternativa, oferecemos recolha gratuita em Lisboa, na nossa loja.

Fazemos envios para todo o mundo. Se não conseguir enviar para a sua morada, por favor contacte-nos.