Regular price
€0,00 EUR
Sale price
€10,00 EUR
Unit price
per
Sale
Sold out
The Lucky Issue | An issue dedicated to Luck can only be a good omen. In this march 2023 issue of Vogue Portugal, we dive into themes of good fortune, bad luck, the weight of talismans and how each and everyone of us can - and should - be their own lucky charm. Though it doesn't hurt to grab Vogue as an extra one. One makes its own luck: buy making sure you have your copy before it's sold out.
English version available on selected articles through QR codes.
---

The Lucky Issue | Uma edição dedicada à sorte só pode ser um bom augúrio. Neste número da Vogue Portugal de março de 2023, exploram-se os temas da boa fortuna, os jogos de azar, o peso dos talismãs e como cada um de nós pode - e deve - ser o seu próprio amuleto. De qualquer modo, não custa dar uma ajuda com este lucky charm que é a Vogue. A sorte faz-se: garantindo a sua cópia antes que se esgote.
Shipping information
Share
View full details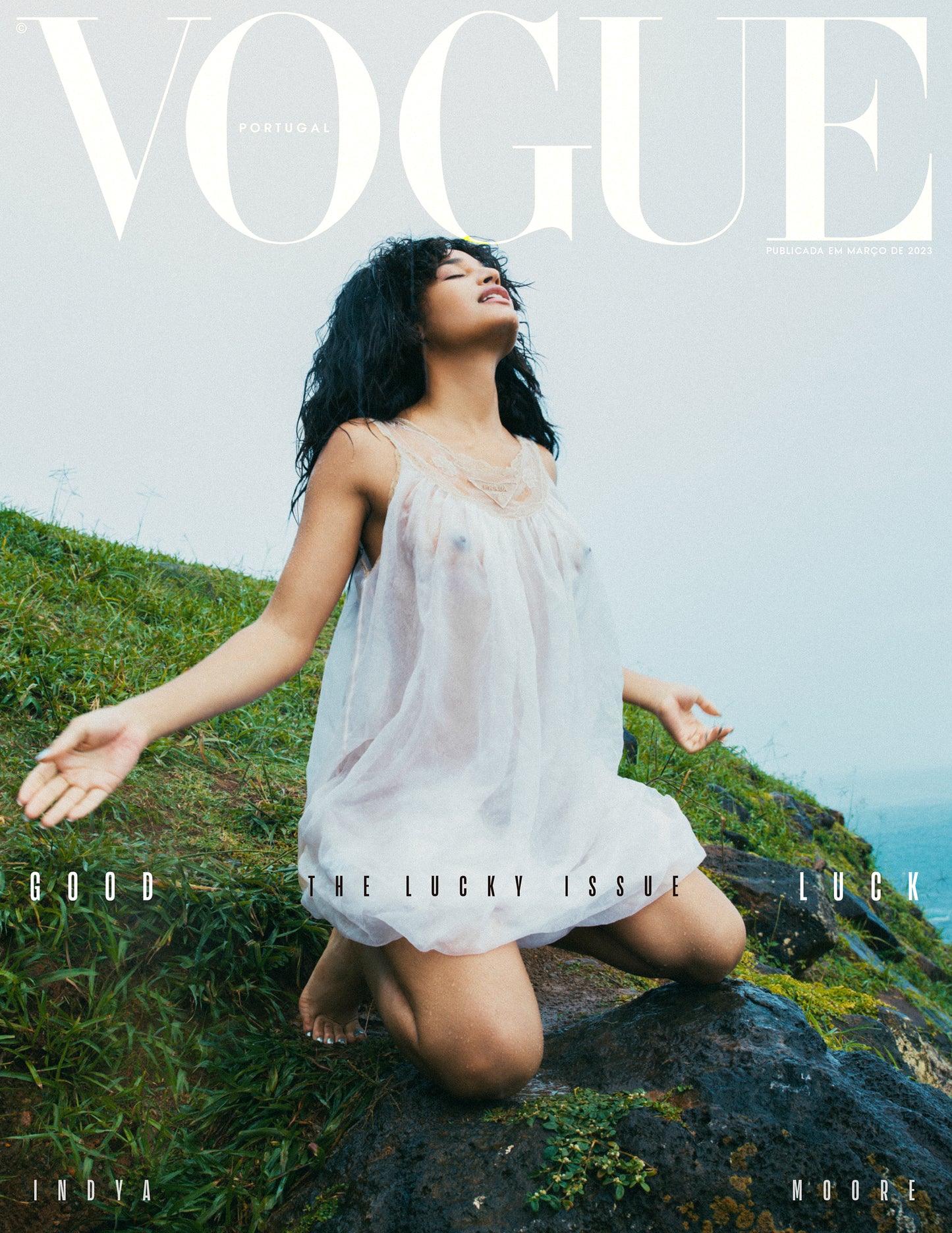 Shipping
Delivery rates are calculated at checkout based on order weight, size and value. 
Free shipping applies to:
Portugal (mainland and islands) and Spain mainland on orders over €20.
Not available to subscriptions. 
Alternatively, we offer free Click and Collect for those based in Lisbon.

We ship worldwide. If there are no available shipping rates for your address, please contact us.
-- PT --
Custos de envio calculados no checkout, baseados no peso, volume e valor da encomenda. 

Portes grátis para: 
Encomendas de valor superior a 20€ para Portugal (continente e ilhas) e Espanha continental.
Não aplicável nas subscrições. 
Em alternativa, oferecemos recolha gratuita em Lisboa, na nossa loja.

Fazemos envios para todo o mundo. Se não conseguir enviar para a sua morada, por favor contacte-nos.