Regular price
€0,00 EUR
Sale price
€10,00 EUR
Unit price
per
Sale
Sold out
Product Inventory
loading..
THE AGE OF INNOCENCE "Se o preço da sabedoria é a inocência, à medida que nos tornamos mais sábios ficamos, tristemente, menos inocentes. Mas à medida que envelhecemos talvez nos seja possível encontrar a sabedoria que nos leva de volta à inocência, provavelmente como uma evolução e preparação natural, já que nos aproximamos do regresso ao lugar desconhecido e divino de onde viemos." Sofia Lucas, diretora da Vogue, reflete sobre os diferentes estágios da inocência, num editorial que dá início ao novíssimo The Innocence Issue. Esta capa tem realidade aumentada.

---
THE AGE OF INNOCENCE "If the price of wisdom is innocence, as we become wiser we become, sadly, less innocent. But as we grow older perhaps it is possible for us to find the wisdom that brings us back to innocence, probably as a natural evolution and preparation as we approach a return to the unknown and divine place from which we came." Vogue director Sofia Lucas reflects on the different stages of innocence in an editorial that initiates the brand new The Innocence Issue. This cover has augmented reality.
English version available on selected articles through QR codes.
Shipping information
Share
View full details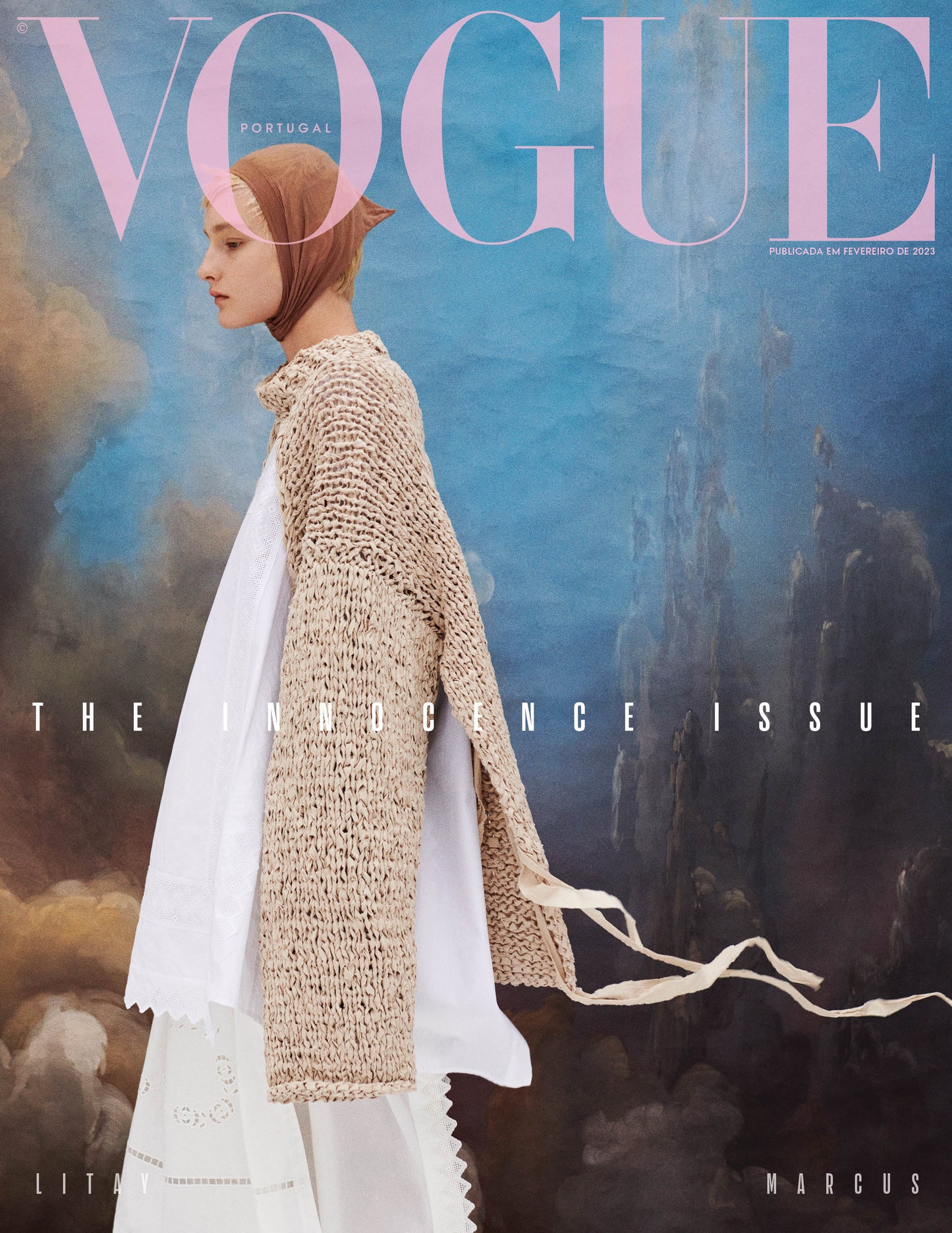 Shipping
Delivery rates are calculated at checkout based on order weight, size and value. 
Free shipping applies to:
Portugal and Spain mainland on orders over €15.
Alternatively, we offer free Click and Collect for those based in Lisbon. 

We ship worldwide. If there are no available shipping rates for your address, please contact us.
-- PT --
Custos de envio calculados no checkout, baseados no peso, volume e valor da encomenda. 

Portes grátis para: 
Encomendas de valor superior a 15€ para Portugal e Espanha continentais. 
Em alternativa, oferecemos recolha gratuita em Lisboa, na nossa loja.

Fazemos envios para todo o mundo. Se não conseguir enviar para a sua morada, por favor contacte-nos.