Regular price
€0,00 EUR
Sale price
€30,00 EUR
Unit price
per
Sale
Sold out
The Iconic Pack
Sabemos que um ícone não se faz de um dia para o outro, mas temos um starter kit para inspirar qualquer um a dar os primeiros passos (ou a consolidar o estatuto): neste Iconic pack, influenciado pela nossa Vogue Iconic Party, encontra três essenciais para despertar o seu lado icónico. Uma t-shirt para vestir-se como um ícone, um poster do emblemático convite do evento de 16 de setembro que é uma obra de arte para admirar como um ícone, e a mais recente edição, The Fame Issue, para se começar a preparar para os seus 15 minutos de fama. Tiquetaque, tiquetaque.
Inclui:
- The Fame Issue (Vogue Portugal Outubro 2023);
- T-shirt Oficial Vogue Iconic Party;
- Convite poster Vogue Iconic Party.
* moldura não incluída.
The Iconic Pack
We know an icon isn't born overnight, but we have a starter kit to inspire anyone to take their first steps towards it (or to further establish their renowned status): in this Iconic pack, influenced by our Vogue Iconic Party, you will find three essential pieces to bring forth your iconic side. A t-shirt to dress like an icon, a poster of the emblematic invitation to the September 16th event that is a work of art to admire like an icon, and the latest issue, The Fame Issue, to start prepping for your 15 minutes of fame. Tick-tock, tick-tock.
Whats included?
- The Fame Issue (Vogue Portugal October 2023);
- Vogue Iconic Party Official t-shirt;
- Vogue Iconic Party invitation poster.
*frame not included.
Shipping information
Share
View full details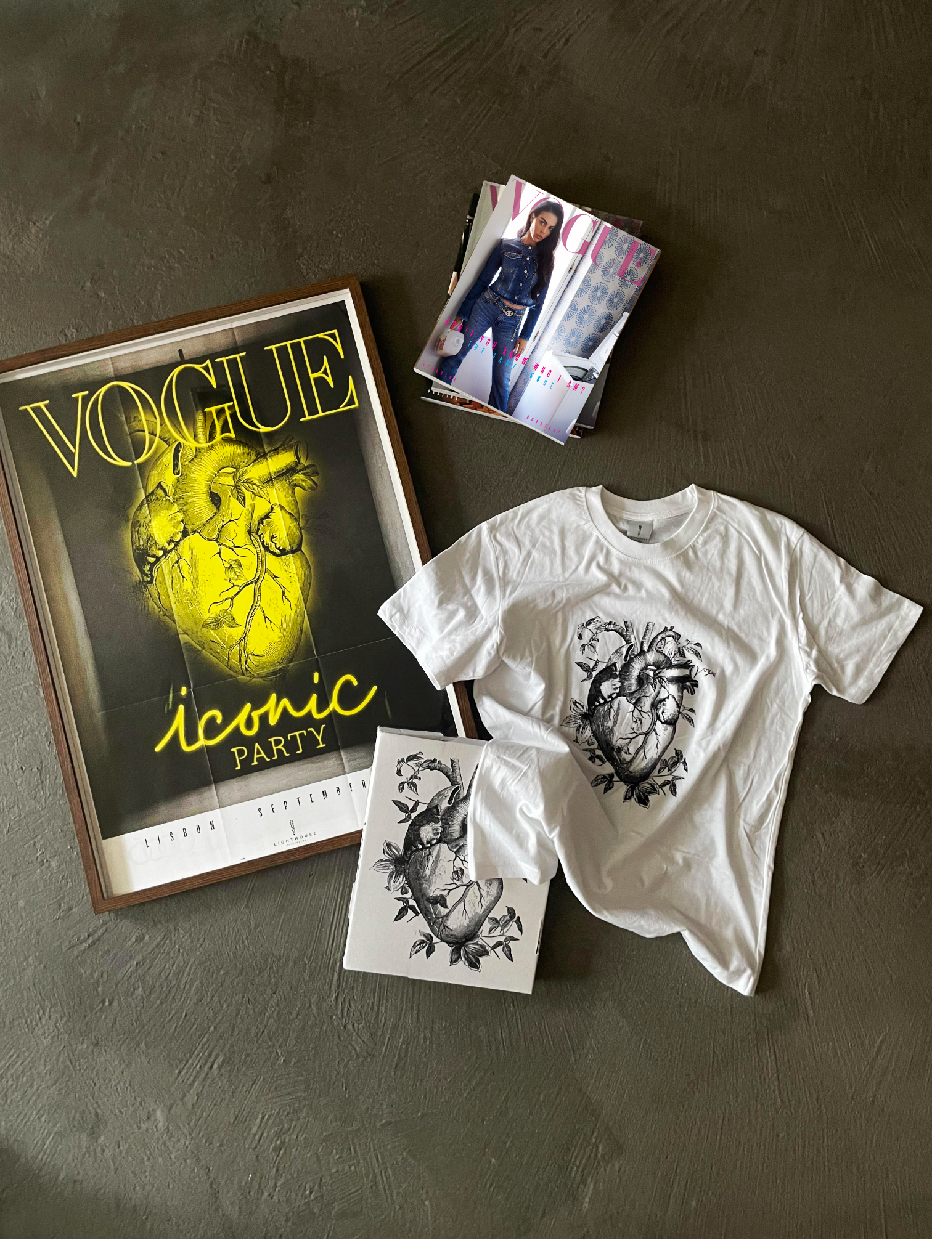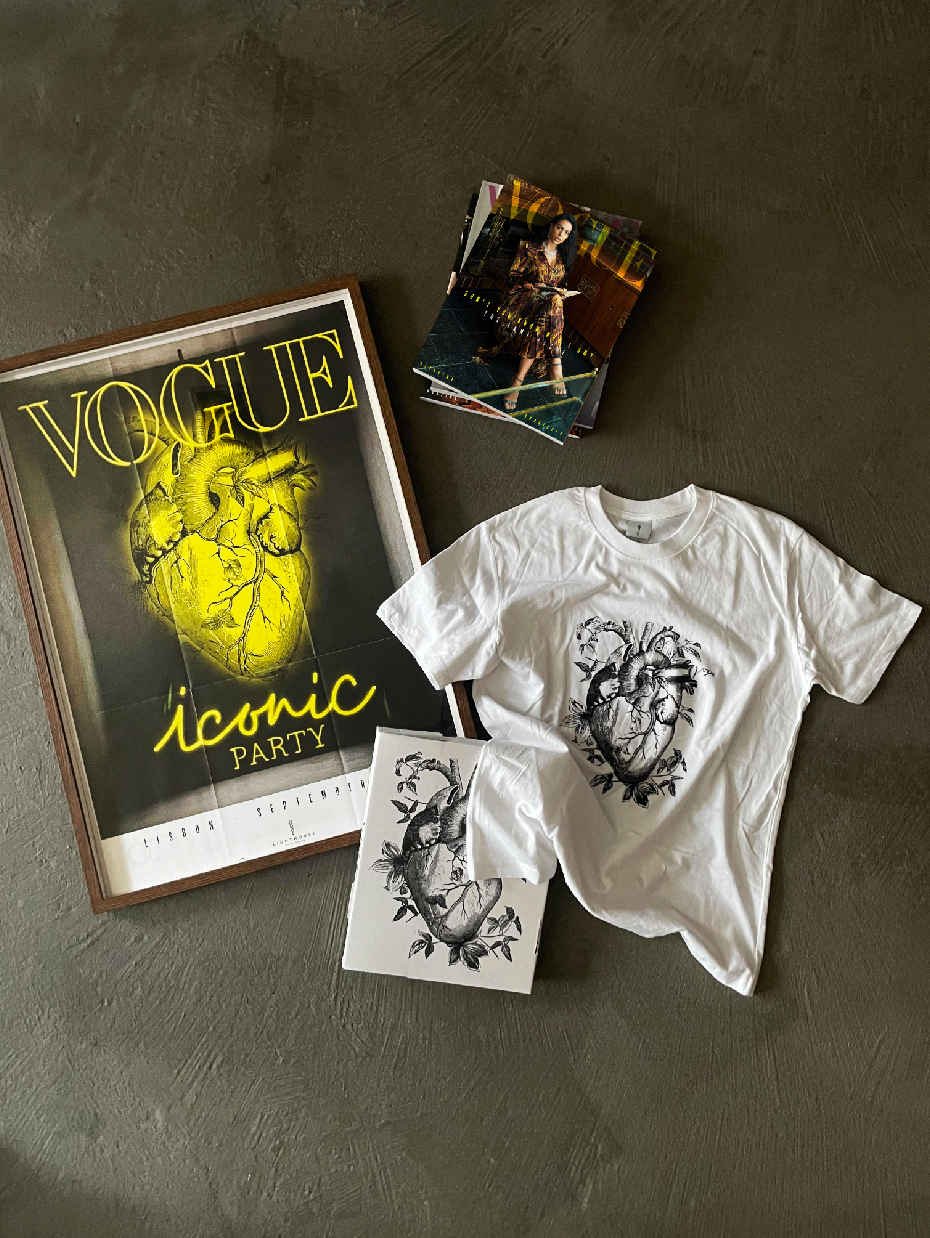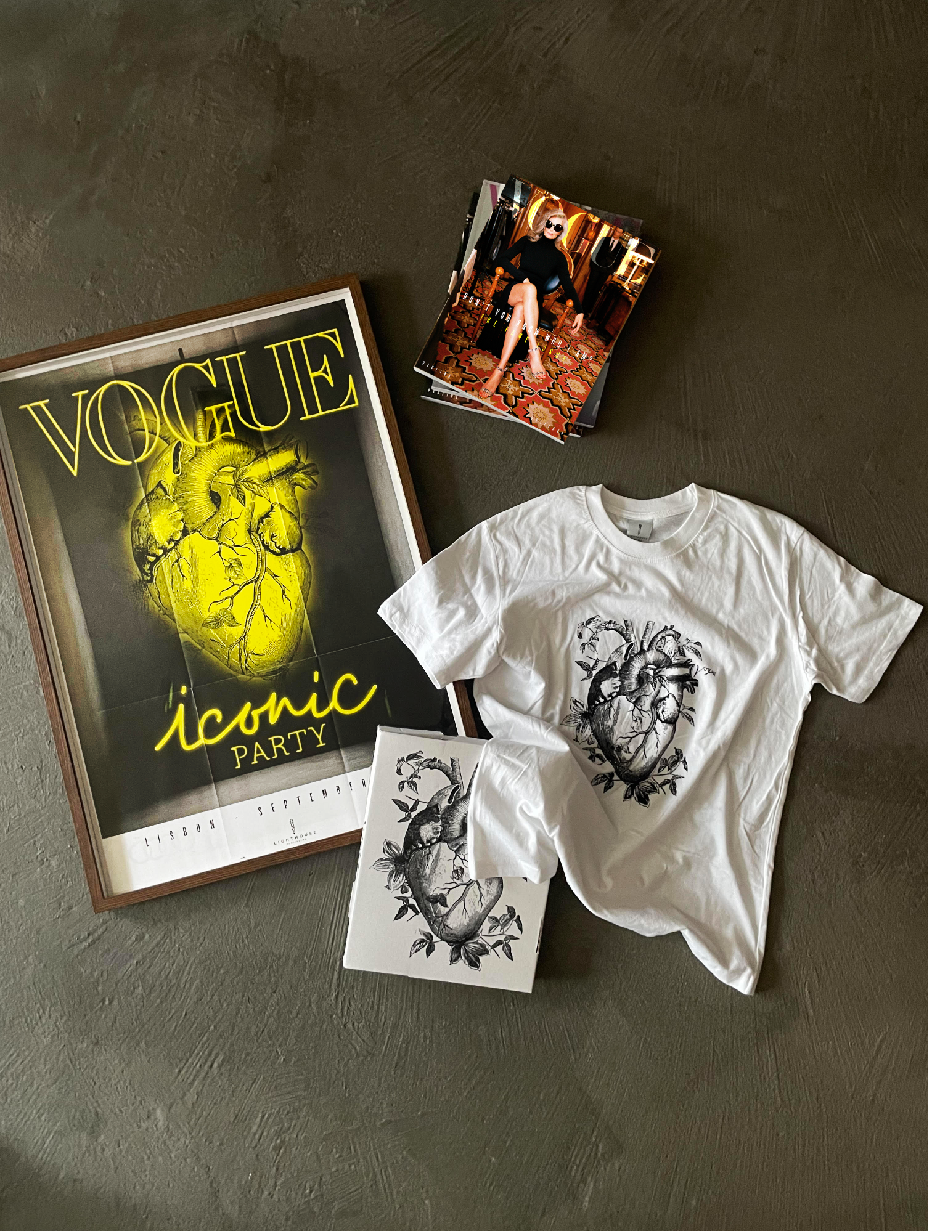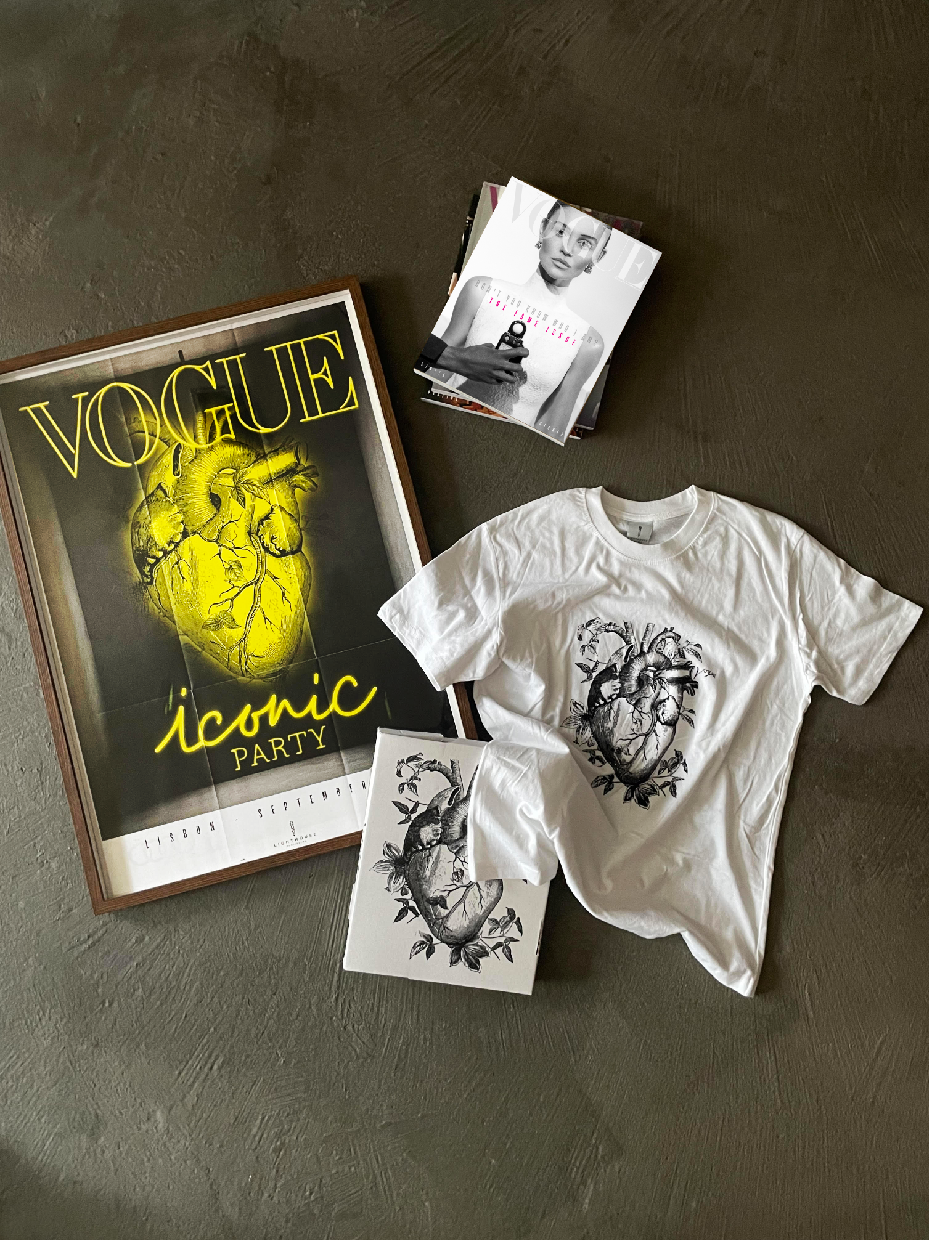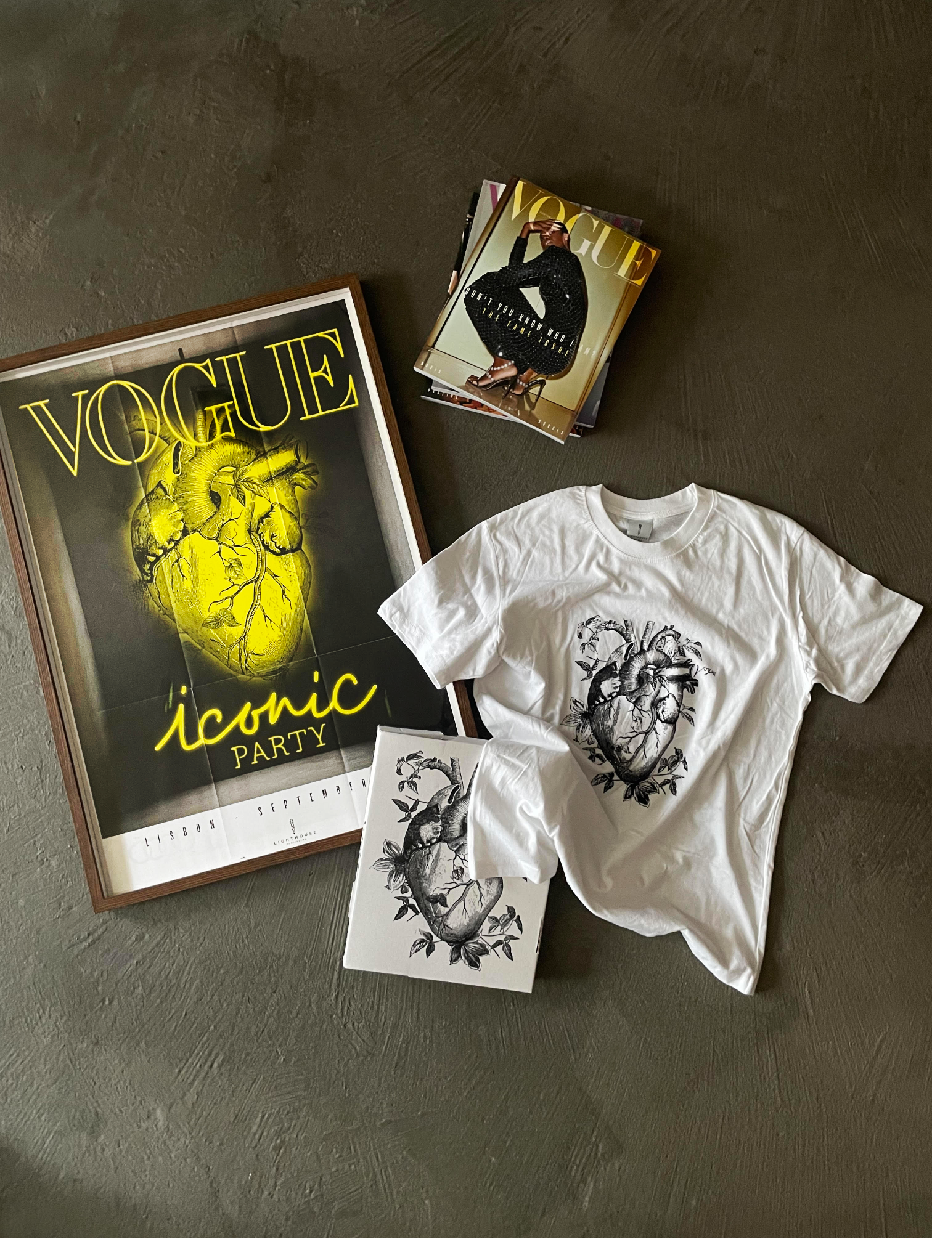 Shipping
Delivery rates are calculated at checkout based on order weight, size and value. 
Free shipping applies to:
Portugal (mainland and islands) and Spain mainland on orders over €20.
Not available to subscriptions. 
Alternatively, we offer free Click and Collect for those based in Lisbon.

We ship worldwide. If there are no available shipping rates for your address, please contact us.
-- PT --
Custos de envio calculados no checkout, baseados no peso, volume e valor da encomenda. 

Portes grátis para: 
Encomendas de valor superior a 20€ para Portugal (continente e ilhas) e Espanha continental.
Não aplicável nas subscrições. 
Em alternativa, oferecemos recolha gratuita em Lisboa, na nossa loja.

Fazemos envios para todo o mundo. Se não conseguir enviar para a sua morada, por favor contacte-nos.