Regular price
Sale price
€95,00 EUR
Unit price
per
Sale
Sold out
Product Inventory
loading..
O amor à camisola é maior quando é levado ao peito: e não há amor maior do que o da sua revista favorita. O hoodie da GQ está agora disponível para que possa ensinar a toda a gente, com estilo, como é que se diz (lê-se Dji Kiu, FYI). O hoodie inclui uma abertura para o polegar nas mangas e uma inscrição abaixo do capuz, e é enviado com a edição em banca. Sabe com quantas letras se escreve cool? Duas.
---
Wear your heart on your sleeve and your fave magazine on your chest: the GQ hoodie is here to teach everyone that coolness can be written with only two letters - the G and the Q. With a slit for your thumb on each sleeve and an extra mantra on the back, below the hoodie, this item of effortless style is shipped with the issue on stands. We know. You're welcome.
Hoodie 

- 100% CO organic felp
- 100% portuguese
- "GQ" printed on the front
- "Let's make love viral until it becames a pandemic" embossed print on the back
- tag by Haco
Size chart
Shipping information
Share
View full details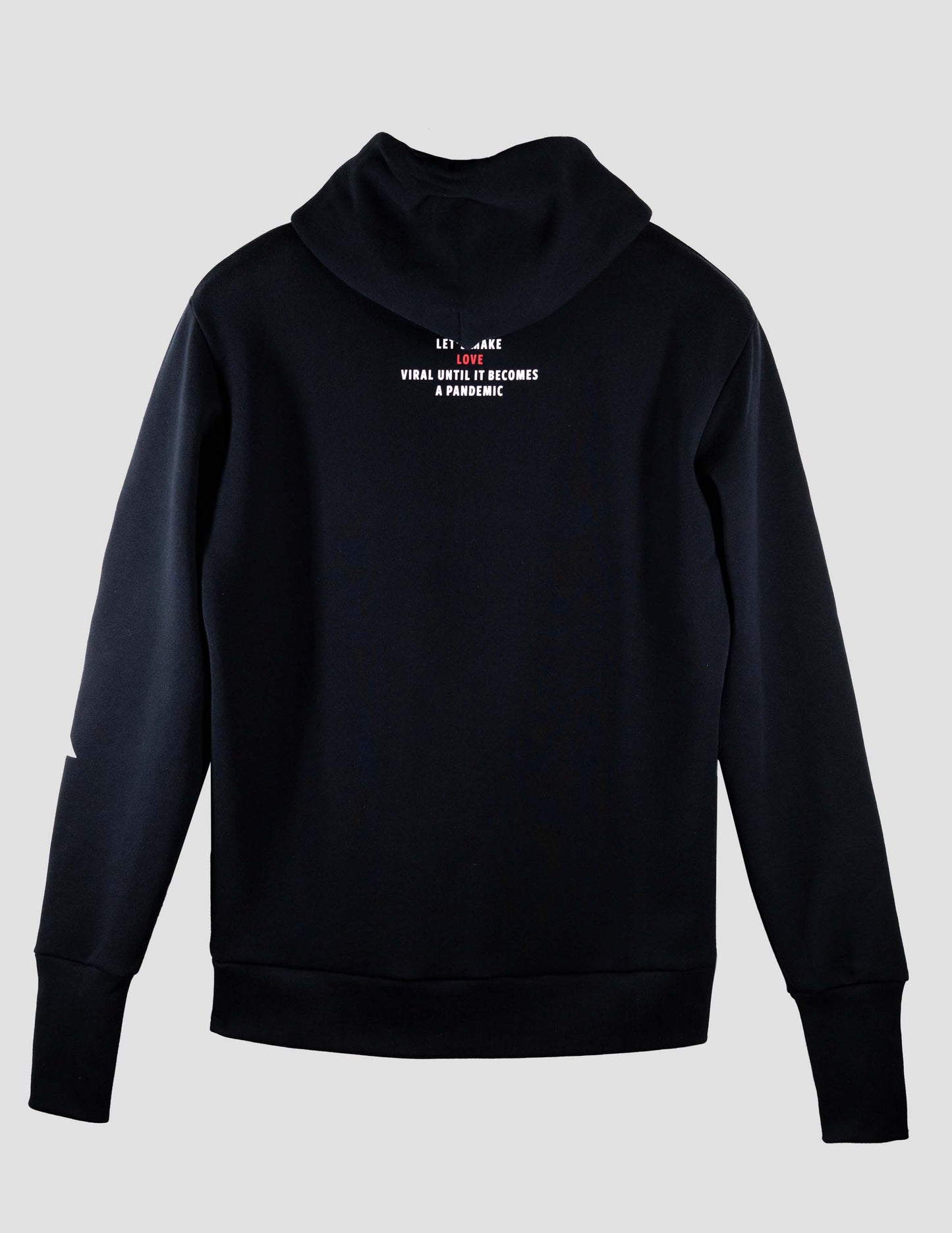 Shipping
Delivery rates are calculated at checkout based on order weight, size and value. 
Free shipping applies to:
Portugal and Spain mainland on orders over €15.
Alternatively, we offer free Click and Collect for those based in Lisbon. 

We ship worldwide. If there are no available shipping rates for your address, please contact us.
-- PT --
Custos de envio calculados no checkout, baseados no peso, volume e valor da encomenda. 

Portes grátis para: 
Encomendas de valor superior a 15€ para Portugal e Espanha continentais. 
Em alternativa, oferecemos recolha gratuita em Lisboa, na nossa loja.

Fazemos envios para todo o mundo. Se não conseguir enviar para a sua morada, por favor contacte-nos.