Regular price
Sale price
€7,00 EUR
Unit price
per
Sale
Sold out
If you're a GQ fam we know that quality is our middle name and you never lose an issue, regardless of theme, cover, content. We have the perfect solution for you not to worry any more about when it's coming to stands, if it'll sold out or note, etc: you can order the next issue now with a blind faith in what we do (thank you!) and be pleasantly surprised by being the first to get the upcoming issue - directly from our hands to yours.
All texts in English through QR codes on each article.
-- 
Se é fã da GQ, sabe que a qualidade é o nosso nome do meio e não perde uma edição, independentemente do seu tema, capa, conteúdo. Temos a solução ideal para não se preocupar mais com a chegada às bancas, quando é que vai acontecer, se vais esgotar ou não: pode comprar já o próximo número às cegas e ser agradavelmente surpreendido, sendo o primeiro a receber a próxima edição - diretamente das nossas mãos para as suas.
Shipping information
Share
View full details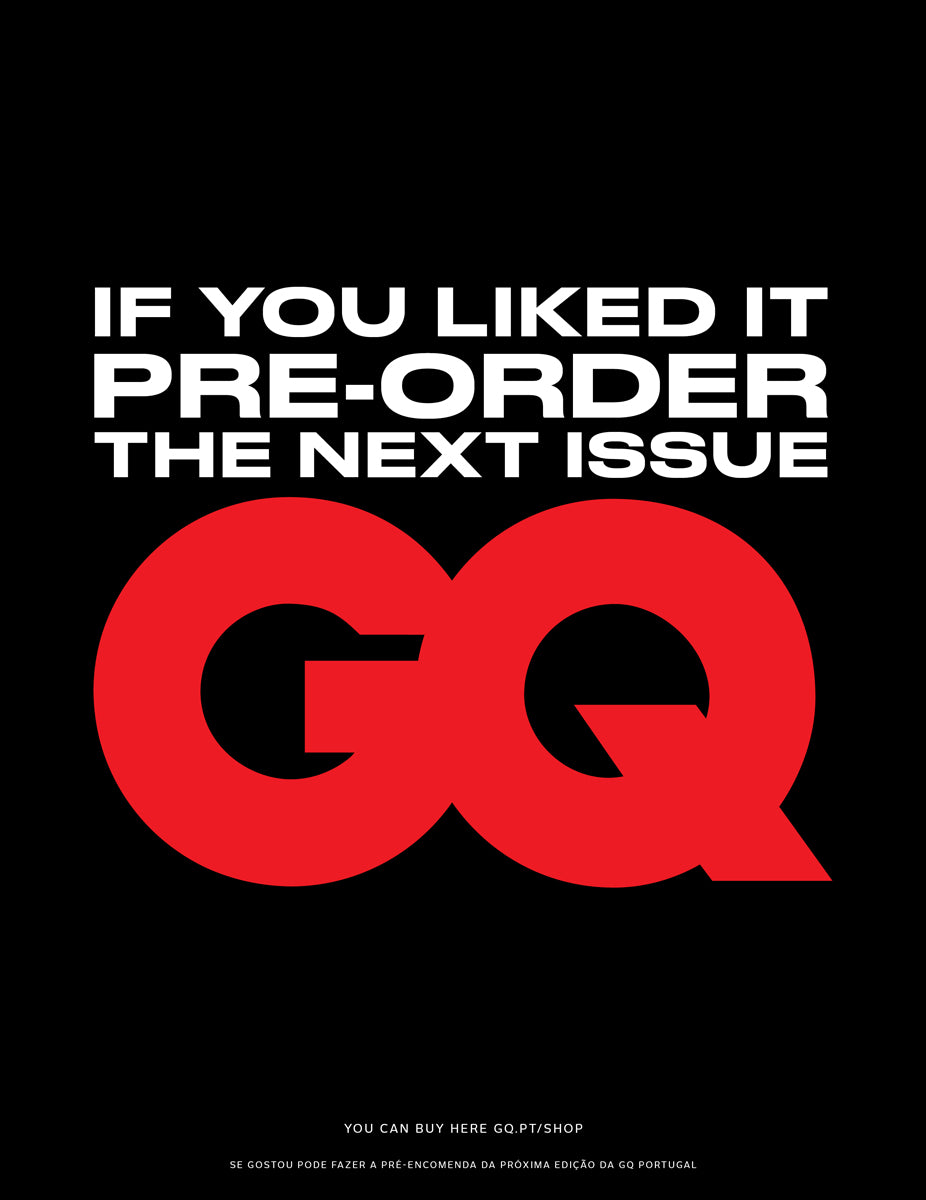 Shipping
Delivery rates are calculated at checkout based on order weight, size and value. 
Free shipping applies to:
Portugal and Spain mainland on orders over €15.
Alternatively, we offer free Click and Collect for those based in Lisbon. 

We ship worldwide. If there are no available shipping rates for your address, please contact us.
-- PT --
Custos de envio calculados no checkout, baseados no peso, volume e valor da encomenda. 

Portes grátis para: 
Encomendas de valor superior a 15€ para Portugal e Espanha continentais. 
Em alternativa, oferecemos recolha gratuita em Lisboa, na nossa loja.

Fazemos envios para todo o mundo. Se não conseguir enviar para a sua morada, por favor contacte-nos.