Regular price
€0,00 EUR
Sale price
€10,00 EUR
Unit price
per
Sale
Sold out
Uma imagem não vale só mais que mil palavras. Vale também enquanto documento histórico. E a liberdade de 2020 vai ser reconhecível assim: confinada. E vai ser reconhecível hoje ou daqui a dez anos.

Isto não é uma reedição.
Isto é uma edição revisitada com conteúdo extra.

Dimensões do poster: 215mm x 280mm; papel couche brilhante 350 grams
Moldura não incluída.
Poster enviado dentro da revista.
Um euro por cada cópia vendida, na nossa e-shop, da edição Freedom on Hold - Revisited será doado à Associação Impact Lebanon, focada em mitigar os efeitos de desastres no Líbano, como a explosão em Beirute.

-

An image isn't just worth more than a thousand words. It's worth as a historical document as well. And 2020's freedom will be recognizable like this: in confinement. And it'll be recognizable today and in ten years time.

This is not a reprint.
This is a Revisited edition.
A director's cut with extra never-seen-before content.
Poster dimensions: 215mm x 280mm; couche glossy paper 350 grams
Frame not included.
Poster shipped inside the magazine.
One euro from each copy sold, on our e-shop, of the Freedom on Hold - Revisited issue will be donated to @impact.lebanon, a non-profit organization raising money for Disaster Relief.

English version available on all articles through QR codes.
Shipping information
Share
View full details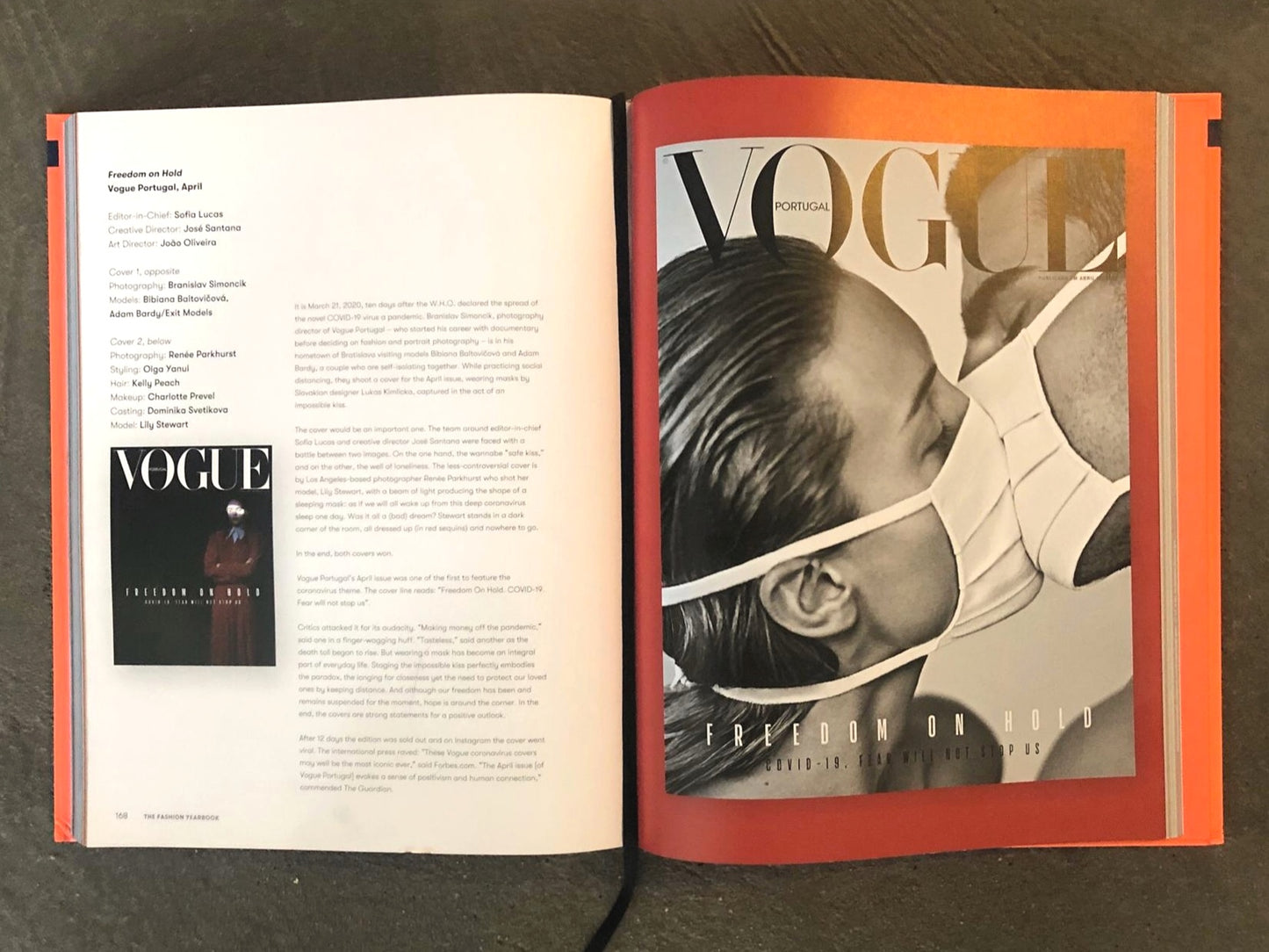 Shipping
Delivery rates are calculated at checkout based on order weight, size and value. 
Free shipping applies to:
Portugal (mainland and islands) and Spain mainland on orders over €20.
Not available to subscriptions. 
Alternatively, we offer free Click and Collect for those based in Lisbon.

We ship worldwide. If there are no available shipping rates for your address, please contact us.
-- PT --
Custos de envio calculados no checkout, baseados no peso, volume e valor da encomenda. 

Portes grátis para: 
Encomendas de valor superior a 20€ para Portugal (continente e ilhas) e Espanha continental.
Não aplicável nas subscrições. 
Em alternativa, oferecemos recolha gratuita em Lisboa, na nossa loja.

Fazemos envios para todo o mundo. Se não conseguir enviar para a sua morada, por favor contacte-nos.