Regular price
€0,00 EUR
Sale price
€10,00 EUR
Unit price
per
Sale
Sold out
Once upon a time, there were dreams, magic, childlike innocence. Once upon a time there were difficult times, obstacles, imperfections. Rarely do we hear about how princesses didn't have perfect lives. Those came only on the last page when good triumphed over evil and a happy ending was announced. If there is one thing that fairy tales teach us, it is that even in the face of dark times, hope gives life to dreams. The Fairytale Issue is an ode to those who never stop dreaming, even when they feel like an imperfect character in a fairytale.
------
Era uma vez o sonho, a magia, a inocência pueril. Era uma vez a dificuldade, o obstáculo, a imperfeição. Pouco se fala sobre como as princesas não tinham vidas perfeitas. Essas chegavam apenas na última página, quando o bem triunfava sobre o mal e se anunciava um final feliz. Se há algo que os contos de fadas nos ensinam é que, mesmo perante tempos sombrios, a esperança dá vida aos sonhos. The Fairytale Issue é uma ode a quem nunca deixa de sonhar, mesmo quando se sente uma personagem imperfeita num conto de fadas.
Happily ever after
Forget the fairy godmothers' spells, Vogue's got you covered on that little bit extra of enchantment with this special issue package. Trust the magic.
Special Limited Edition (100 units)
English version available on all articles through QR codes
English version available on all articles through QR codes
English version available on all articles through QR codes
Shipping information
Share
View full details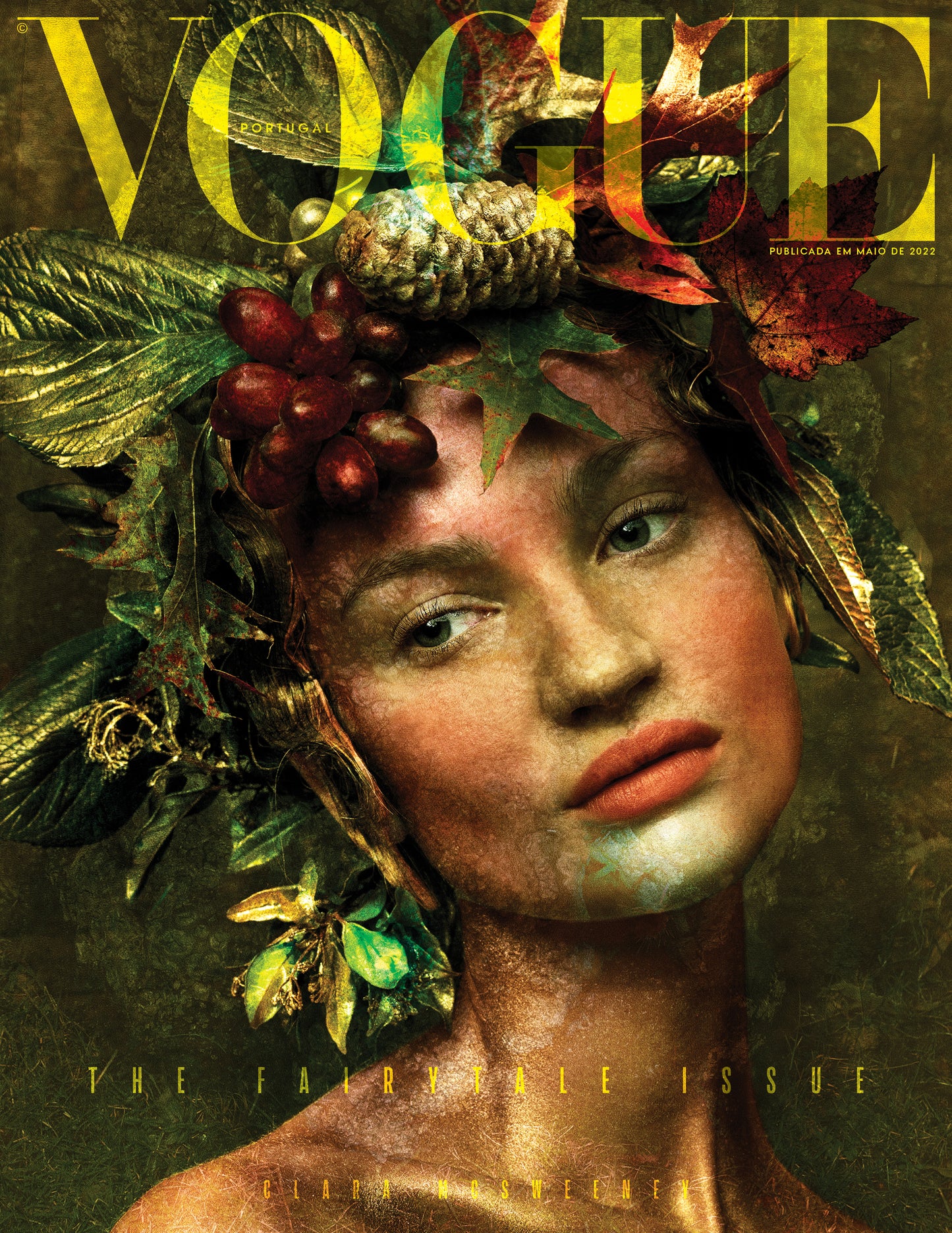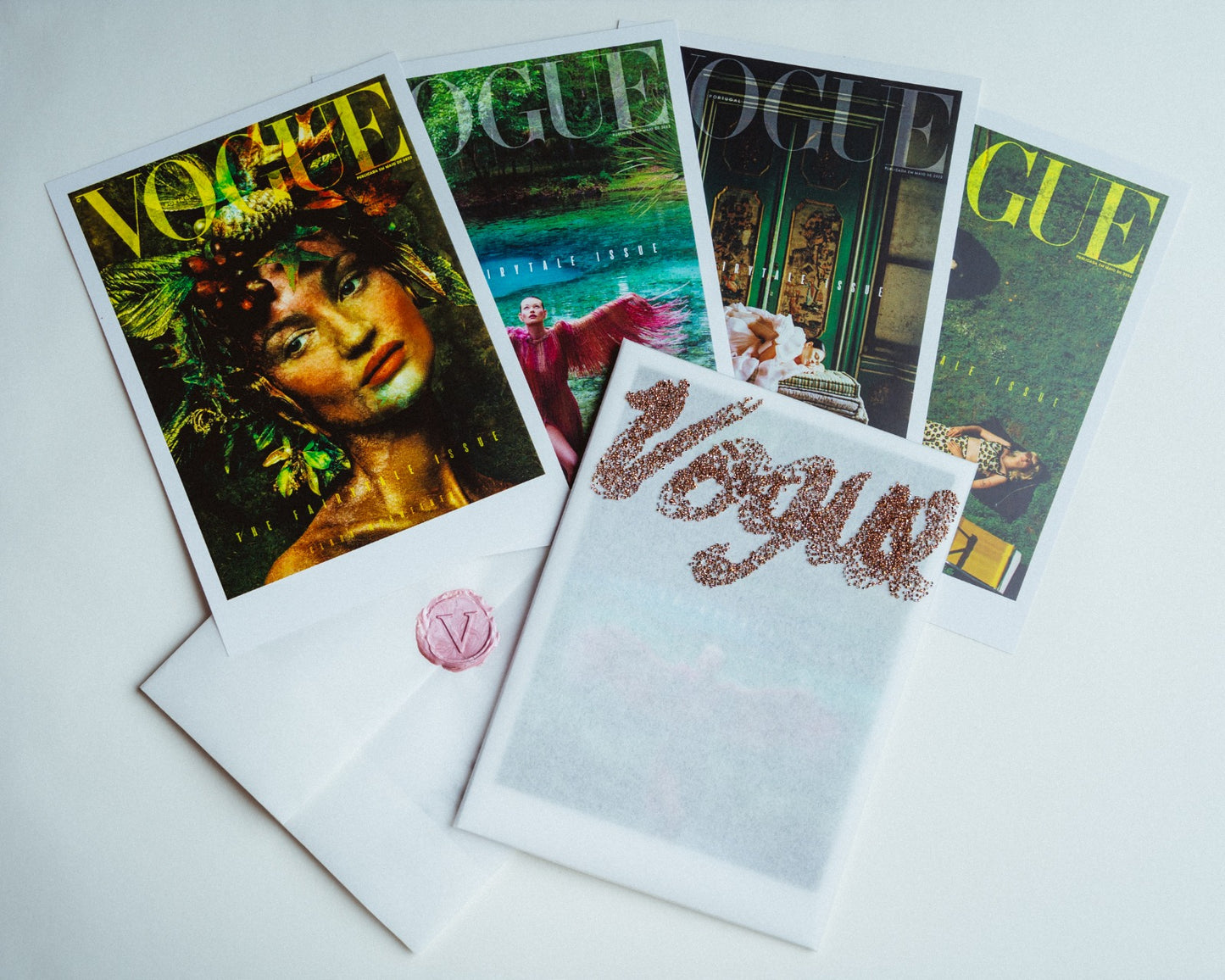 Shipping
Delivery rates are calculated at checkout based on order weight, size and value. 
Free shipping applies to:
Portugal (mainland and islands) and Spain mainland on orders over €20.
Not available to subscriptions. 
Alternatively, we offer free Click and Collect for those based in Lisbon.

We ship worldwide. If there are no available shipping rates for your address, please contact us.
-- PT --
Custos de envio calculados no checkout, baseados no peso, volume e valor da encomenda. 

Portes grátis para: 
Encomendas de valor superior a 20€ para Portugal (continente e ilhas) e Espanha continental.
Não aplicável nas subscrições. 
Em alternativa, oferecemos recolha gratuita em Lisboa, na nossa loja.

Fazemos envios para todo o mundo. Se não conseguir enviar para a sua morada, por favor contacte-nos.