Regular price
€0,00 EUR
Sale price
€0,00 EUR
Unit price
per
Sale
Sold out
Edição de verão, altura de recarregar baterias. Mas será possível desligar para ir de férias e fazer Reload, como fizemos no verão de 2017? Sabendo que temos uma guerra à porta, dentro da Europa? Nesta edição, as capas Peace and War, protagonizadas por Júlia Palha e José Mata, dizem muito – mas não dizem tudo. O resto vem lá dentro. 
 ---
Summer edition, time to recharge batteries. But is it possible to switch off to go on holiday and do Reload, as we did in the summer of 2017? Knowing that we have a war on our doorstep, inside Europe? In this issue, the Peace and War covers, starring Júlia Palha and José Mata, say a lot - but they don't say everything. The rest comes inside.
Shipping information
Share
View full details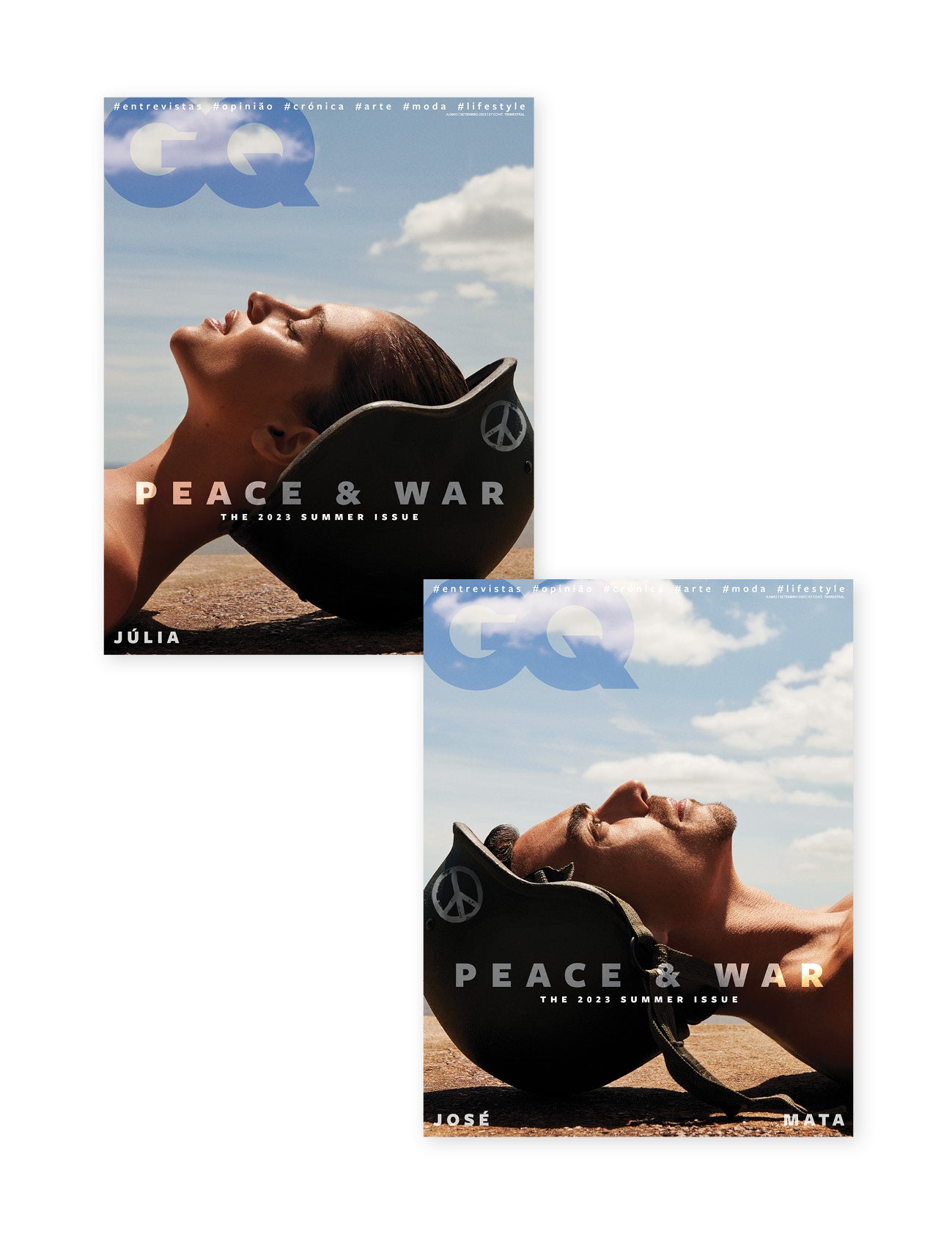 Shipping
Delivery rates are calculated at checkout based on order weight, size and value. 
Free shipping applies to:
Portugal (mainland and islands) and Spain mainland on orders over €20.
Not available to subscriptions. 
Alternatively, we offer free Click and Collect for those based in Lisbon.

We ship worldwide. If there are no available shipping rates for your address, please contact us.
-- PT --
Custos de envio calculados no checkout, baseados no peso, volume e valor da encomenda. 

Portes grátis para: 
Encomendas de valor superior a 20€ para Portugal (continente e ilhas) e Espanha continental.
Não aplicável nas subscrições. 
Em alternativa, oferecemos recolha gratuita em Lisboa, na nossa loja.

Fazemos envios para todo o mundo. Se não conseguir enviar para a sua morada, por favor contacte-nos.