Regular price
€0,00 EUR
Sale price
€5,00 EUR
Unit price
per
Sale
Sold out
Product Inventory
loading..
É em tempos difíceis que se mede a força de uma comunidade. E este e os vindouros serão daqueles que porão à prova o nosso sentido de Humanidade e de sociedade. Para assinalar um mês - um semestre? Um ano? - que ficará para a História como um dos mais desafiantes desta geração, a GQ celebra a força lutadora do ser humano, bem como o otimismo para um futuro que se quer, que se sabe, será melhor. Um repto à não desistência, à luta, ao sorriso e à entreajuda, vale a pena assegurar a sua cópia desta edição especial que ficará para a História - das revistas e do Mundo. Capa 01 de 02
—
It's in the most difficult times that a community's strength is measured. And these ones and the ones to come will be one of those that will test our sense of humanity and of society. To mark a month - a semester? A year? - that will be seen in History as one of the most challenging for this generation, GQ celebrates the fighting strength of the human being as well as the optimism for a future that needs - that will - be better. A message to not giving up, to fight, to smile and to help each other, you should definitely make sure you grab a copy of this special issue that will undoubtedly stay in the pages of History. Cover 01 of 02
Shipping information
Share
View full details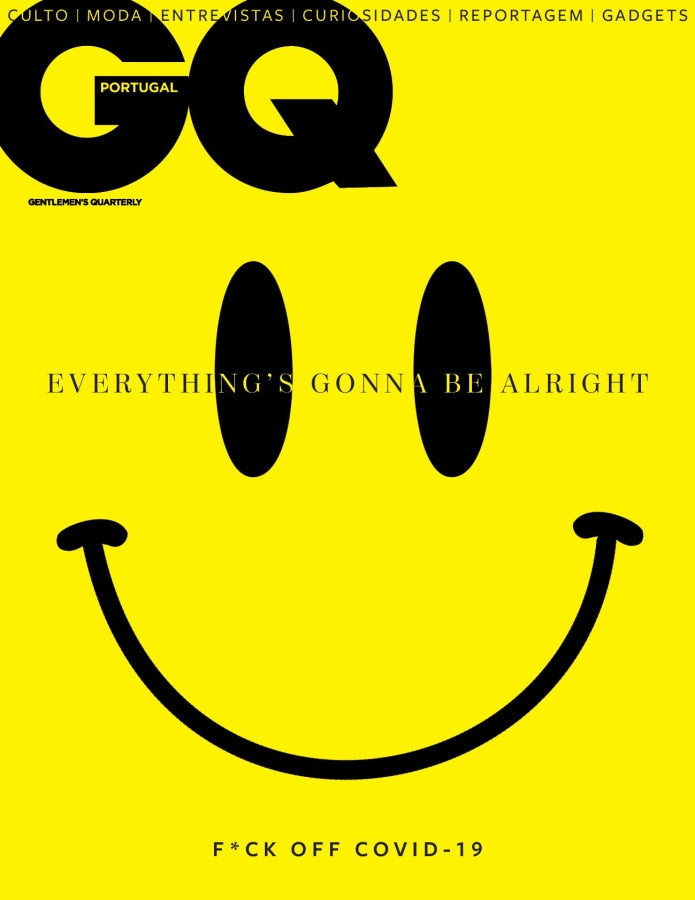 Shipping
Delivery rates are calculated at checkout based on order weight, size and value. 
Free shipping applies to:
Portugal and Spain mainland on orders over €15.
Alternatively, we offer free Click and Collect for those based in Lisbon. 

We ship worldwide. If there are no available shipping rates for your address, please contact us.
-- PT --
Custos de envio calculados no checkout, baseados no peso, volume e valor da encomenda. 

Portes grátis para: 
Encomendas de valor superior a 15€ para Portugal e Espanha continentais. 
Em alternativa, oferecemos recolha gratuita em Lisboa, na nossa loja.

Fazemos envios para todo o mundo. Se não conseguir enviar para a sua morada, por favor contacte-nos.