Regular price
€350,00 EUR
Regular price
€0,00 EUR
Sale price
€350,00 EUR
Unit price
per
Sale
Sold out
Product Inventory
loading..
"Consegues reconhecer-te nesta foto?", perguntamos. "Claro que sim, embora não tenha a certeza de que muitos outros consigam." Matthew Ball, bailarino principal do Royal Ballet de Londres, é protagonista de uma das capas desta edição.
—
"Can you recognize yourself in this picture?" we asked. "Of course I do, although I'm not sure many others can." Matthew Ball, a lead dancer in London's Royal Ballet, is the star of one of the covers of this issue.
What's in the box:
- GQ Portugal March 2022 (Matthew Ball);
- Four original offset metal printing plates from the four-colour reproduction process (Cyan, Magenta, Yellow and Black) of the cover.
Additional information
- Original offset metal printing plates from the four-colour (CMYK*) reproduction process.
- Signed by editor in chief José Santana.
*Cyan, Magenta, Yellow and Black.
Metal cut plates may be dangerous. Please handle with care.
English version available on all articles through QR codes.
Shipping information
Share
View full details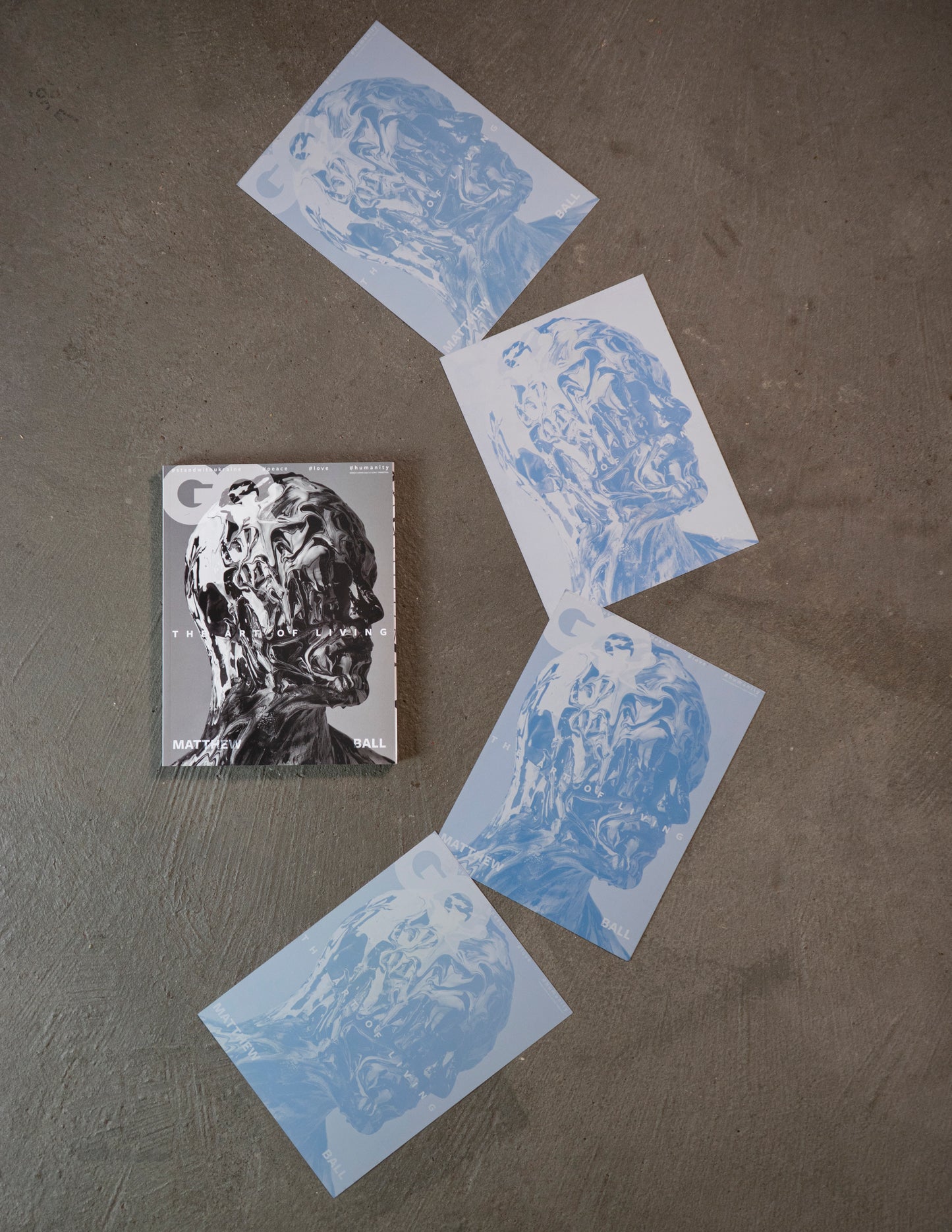 Shipping
Delivery rates are calculated at checkout based on order weight, size and value. 
Free shipping applies to:
Portugal and Spain mainland on orders over €15.
Alternatively, we offer free Click and Collect for those based in Lisbon. 

We ship worldwide. If there are no available shipping rates for your address, please contact us.
-- PT --
Custos de envio calculados no checkout, baseados no peso, volume e valor da encomenda. 

Portes grátis para: 
Encomendas de valor superior a 15€ para Portugal e Espanha continentais. 
Em alternativa, oferecemos recolha gratuita em Lisboa, na nossa loja.

Fazemos envios para todo o mundo. Se não conseguir enviar para a sua morada, por favor contacte-nos.