Regular price
€0,00 EUR
Sale price
€10,00 EUR
Unit price
per
Sale
Sold out
Arts Issue | "Quando a poeira dos séculos assenta, o que resta de cada civilização não são os seus dogmas e as suas ideologias, nem as suas razões para ir à guerra, mas as suas artes", escreve a diretora Sofia Lucas para a edição de novembro. "Um artista também é uma espécie de historiador emocional". Avery Richardson é uma das modelos que dá rosto a este número dedicado a todo o género de artes, como a Moda, celebrando obra e artista mas, acima de tudo, a criatividade e a audácia de quebrar barreiras através da expressão artística.
---

Arts Issue | "When the dust of the centuries settles, what remains of each civilization are not its dogmas and ideologies, nor its reasons for going to war, but its arts", writes editor in chief Sofia Lucas in our November issue. "An artist is also a kind of emotional historian." Avery Richardson is one of the cover stars in this issue dedicated to all types of arts, such as Fashion, celebrating work and artist but, above all, creativity and the audacity to break barriers through artistic expression.
Shipping information
Share
View full details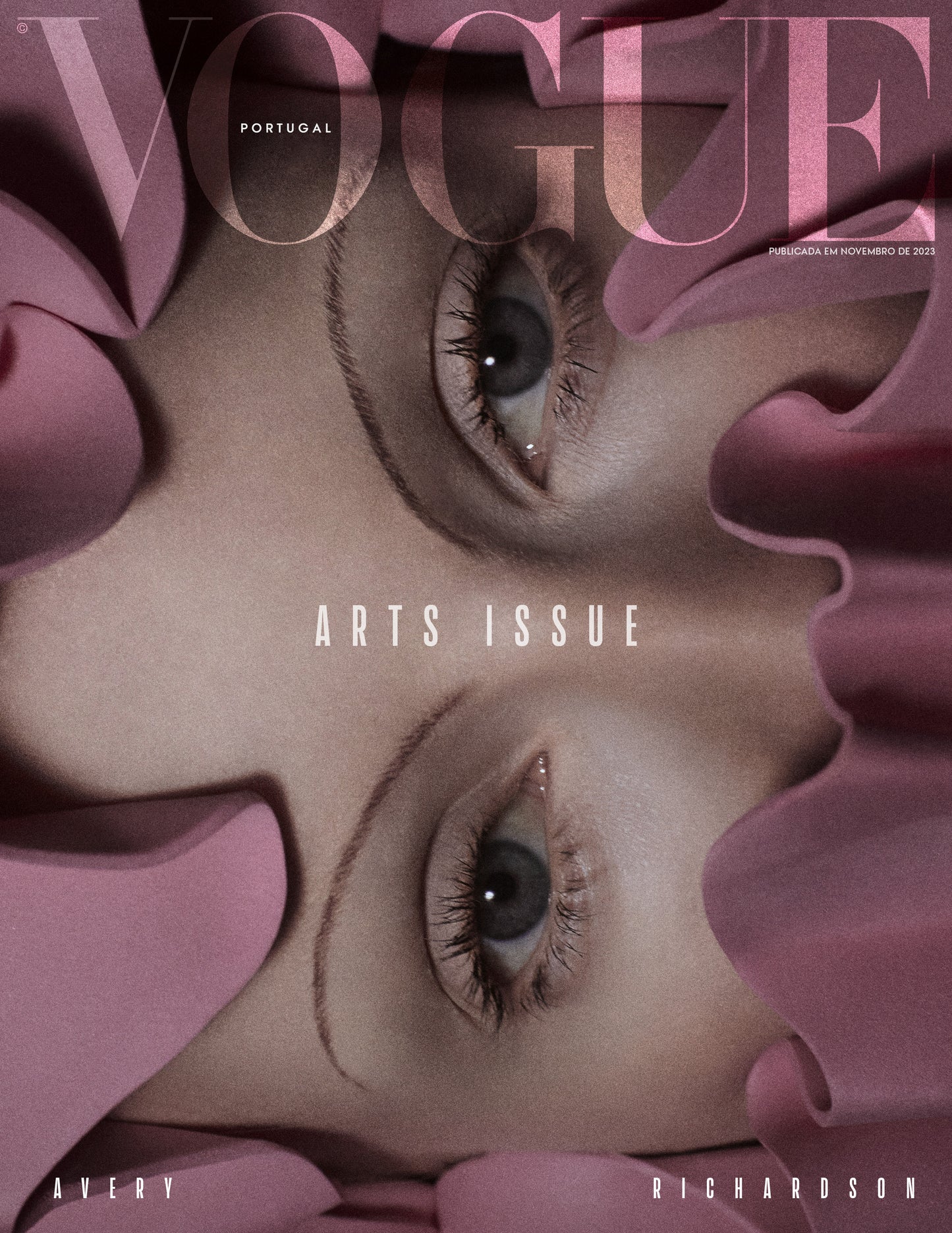 Shipping
Delivery rates are calculated at checkout based on order weight, size and value. 
Free shipping applies to:
Portugal (mainland and islands) and Spain mainland on orders over €20.
Not available to subscriptions. 
Alternatively, we offer free Click and Collect for those based in Lisbon.

We ship worldwide. If there are no available shipping rates for your address, please contact us.
-- PT --
Custos de envio calculados no checkout, baseados no peso, volume e valor da encomenda. 

Portes grátis para: 
Encomendas de valor superior a 20€ para Portugal (continente e ilhas) e Espanha continental.
Não aplicável nas subscrições. 
Em alternativa, oferecemos recolha gratuita em Lisboa, na nossa loja.

Fazemos envios para todo o mundo. Se não conseguir enviar para a sua morada, por favor contacte-nos.